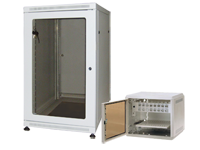 Racks
A RACK cabinet is a cabinet used to store networks and computer systems. They come in a variety of materials and sizes to store all kinds of devices such as servers, routers, switches, telephony or switches, for example.
All rights reserved © 2018 Electrónica Embajadores
racks Shop - Buy racks Online
Racks, Shopping Racks, Buying Racks, Racks Shop, Racks Seller, Buy Racks
Are you sure. This action can not be undone.