Velleman E300GSM - GSM Phone Remote Control Module - Heating, Alarms, etc. - E300GSM
Ref. SG81017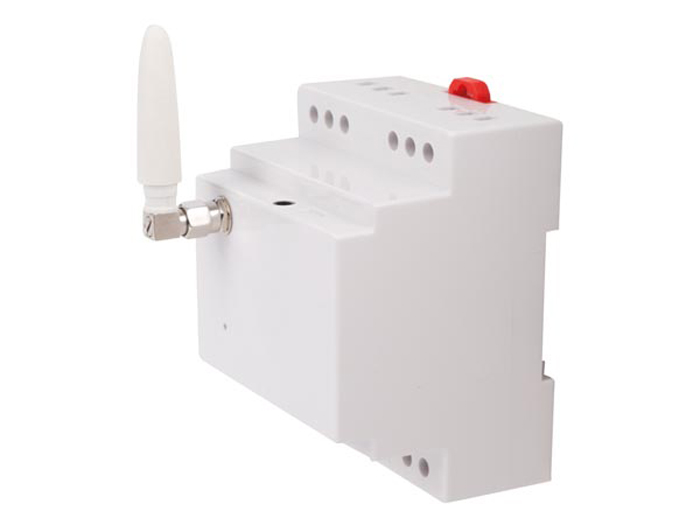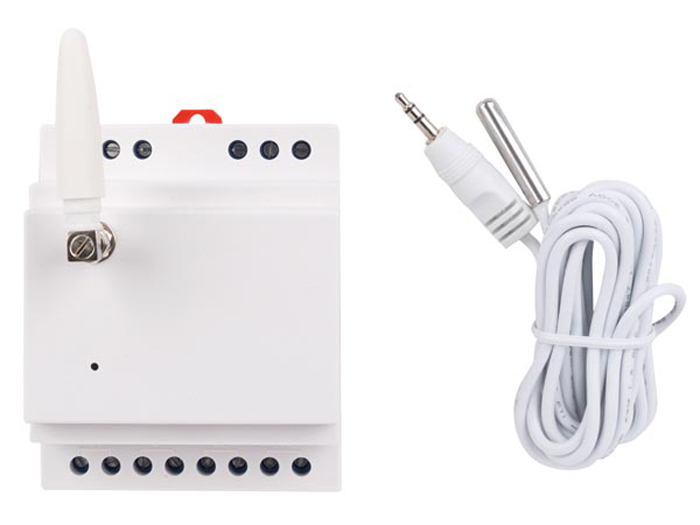 Available
Remote ignition of heating, alarm systems, ...
Features
E300GSM is a GSM Power Control working with SIM card. Use your mobile phone to control appliances, as a gate opener via SMS, remote power control, security alarm etc.
remote power control: turn on/off power by SMS or calling (charges from your mobile provider may apply)
compact transformer: 230 VAC input, both 230 VAC and 12 VDC output, no need for extra power adaptor
works with external temperature sensor (included), supports temperature alarm and thermostat power control
schedule or timer control: auto on/off power according to schedule or delay time
sensor alarm: two lines sensor input and one 12 VDC output
Device activates automatically when triggered through wired sensor on 230 VAC or 12 VDC
DIN rail
GSM antenna included
Specifications
1 channel
max. power loading: 3500 W - 16 A (two lines control)
power input: 110 - 230 VAC 50/60 Hz
power output: 110 - 230 VAC 50/60 Hz, 12 VDC (max. 200 mA)
GSM frequency: 850/900/1800/1900 MHz
SIM card slot: standard size SIM card
wired sensor input: NO (normally open) or NC (normally closed)
wired sensor cable length: 2 m (incl.)
dimensions: 90 x 70 x 73 mm (without GSM antenna)
weight: 222 g
max. users: 5 (1 master - 4 users)
Wikipedia
All rights reserved © 2018 Electrónica Embajadores
Velleman E300GSM - GSM Phone Remote Control Module - Heating, Alarms, etc. - E300GSM
gsm-internet alarm transmitters, buy gsm-internet alarm transmitters, shop for gsm-internet alarm transmitters, security, buy security, shop for security
Cookies privacy
We use own and third party cookies to facilitate navigation. By continuing with navigation we understand that our
COVID-19
WE OPEN THE PHYSICAL STORE ON MAY 11
Phase 0: We have decided to reopen taking all security measures. The customer service hours will be normal. You can check here.
The maximum capacity in the premises is 6 people, groups of 2 or more people are not allowed.
A maximum of 3 public service posts are set, with 2 m of separation between them and there are separation with the public, an ozone generation team, all our operators will wear safety PPE and the use of hydroalcoholic gel is offered at the entrance of the premises. It is recommended that they come with mask protection and gloves. Self-service is not allowed: NO SELF-SERVICE

Cookies policy.