jOY-it HD35 - USB Load Resistor - 35W - JT-HD35
Ref. IN45U35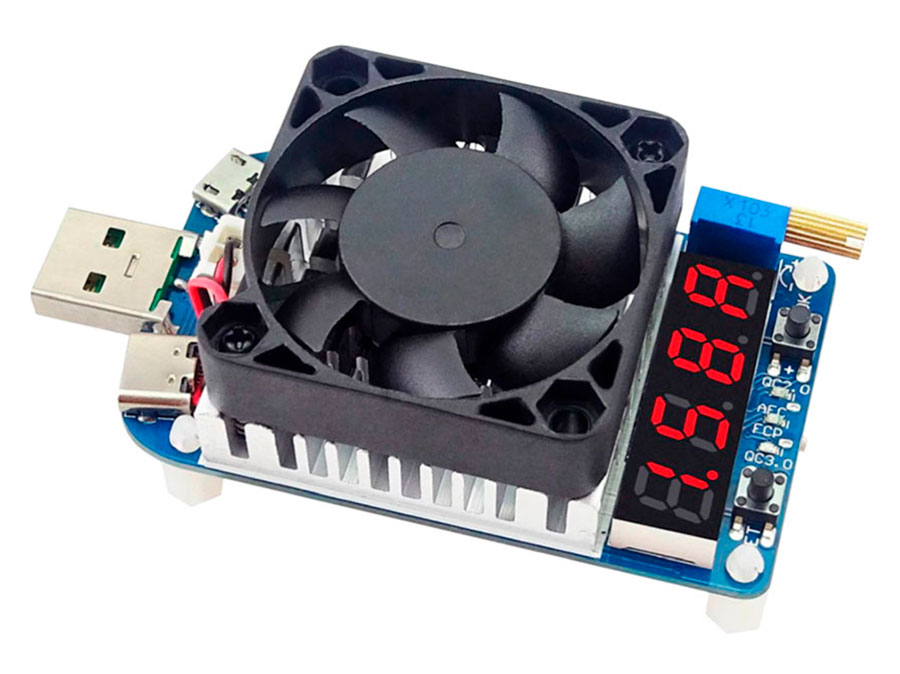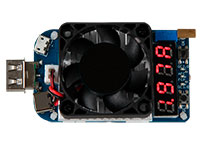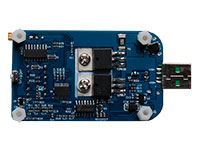 Sold out. Soon it will be available again.
Features
The JT-HD35 offers you a compact electronic USB-load-resistor with a performance capability up to 35 Watt

The present current can be easily read on the LCD-Display. Moreover, the device has an adjustable trimmer and is because of this capable of simulating different charging electronics like QC2.0, QC3.0, FCP and AFC 9V

The maximal voltage is up tp 25 V and the maximal current is up to 5 A. This is the reason that it is suitable for nearly every area of application

The built-in cooling component in connection with the temperature controlled fan unit is very effective in cooling down the complete device

With the help of the integrated button it is possible to activate or deactivate the configurated load very fast.
Specifications
Special features: USB-Load-Resistor up to 35W, Adjustable via built -in trimmer, LCD display of actual current strength, Buttons for switching the load on/off, Simulation of different charging electronics: QC2.0(5V,9V,20V),QC3.0,FCP,AFC9V
Operating voltage: 4 - 25V (DC)
Operatin current: 0,25 - 5A
Power: 35 W
Temperature range: -10 - 40°C
Display: 4 digit segment display
Display color: Red
Wikipedia
All rights reserved © 2018 Electrónica Embajadores
jOY-it HD35 - USB Load Resistor - 35W - JT-HD35 ("JT-HD35")
JT-HD35, electronics loads, Shopping electronics loads, Buying electronics loads, electronics loads Shop, electronics loads Seller, Buy electronics loads, measurement equipments, Shopping measurement equipments, Buying measurement equipments, measurement equipments Shop, measurement equipments Seller, Buy measurement equipments
Cookies privacy
We use own and third party cookies to facilitate navigation. By continuing with navigation we understand that our
COVID-19
WE OPEN THE PHYSICAL STORE ON MAY 11
Phase 0: We have decided to reopen taking all security measures. The customer service hours will be normal. You can check here.
The maximum capacity in the premises is 6 people, groups of 2 or more people are not allowed.
A maximum of 3 public service posts are set, with 2 m of separation between them and there are separation with the public, an ozone generation team, all our operators will wear safety PPE and the use of hydroalcoholic gel is offered at the entrance of the premises. It is recommended that they come with mask protection and gloves. Self-service is not allowed: NO SELF-SERVICE

Cookies policy.