PeakTech 5610A - IR-Thermal Imaging Camera - 220 x 160 px - P 5610A
Ref. IN3A611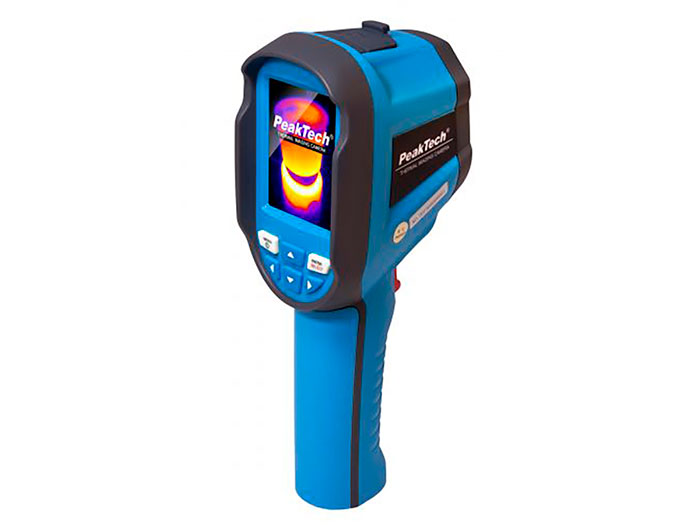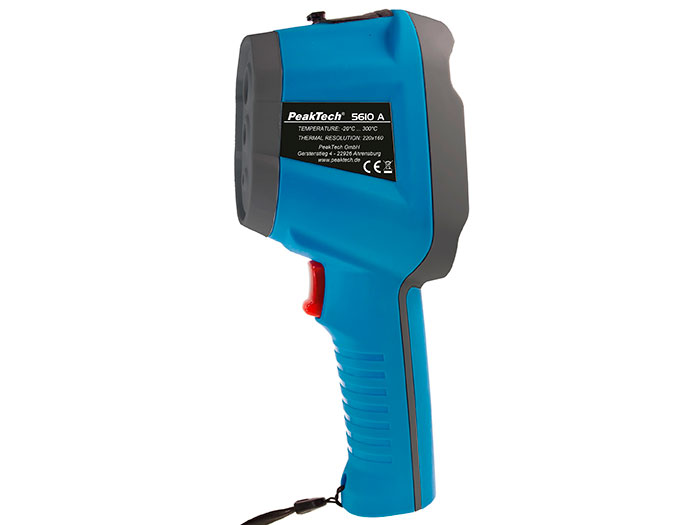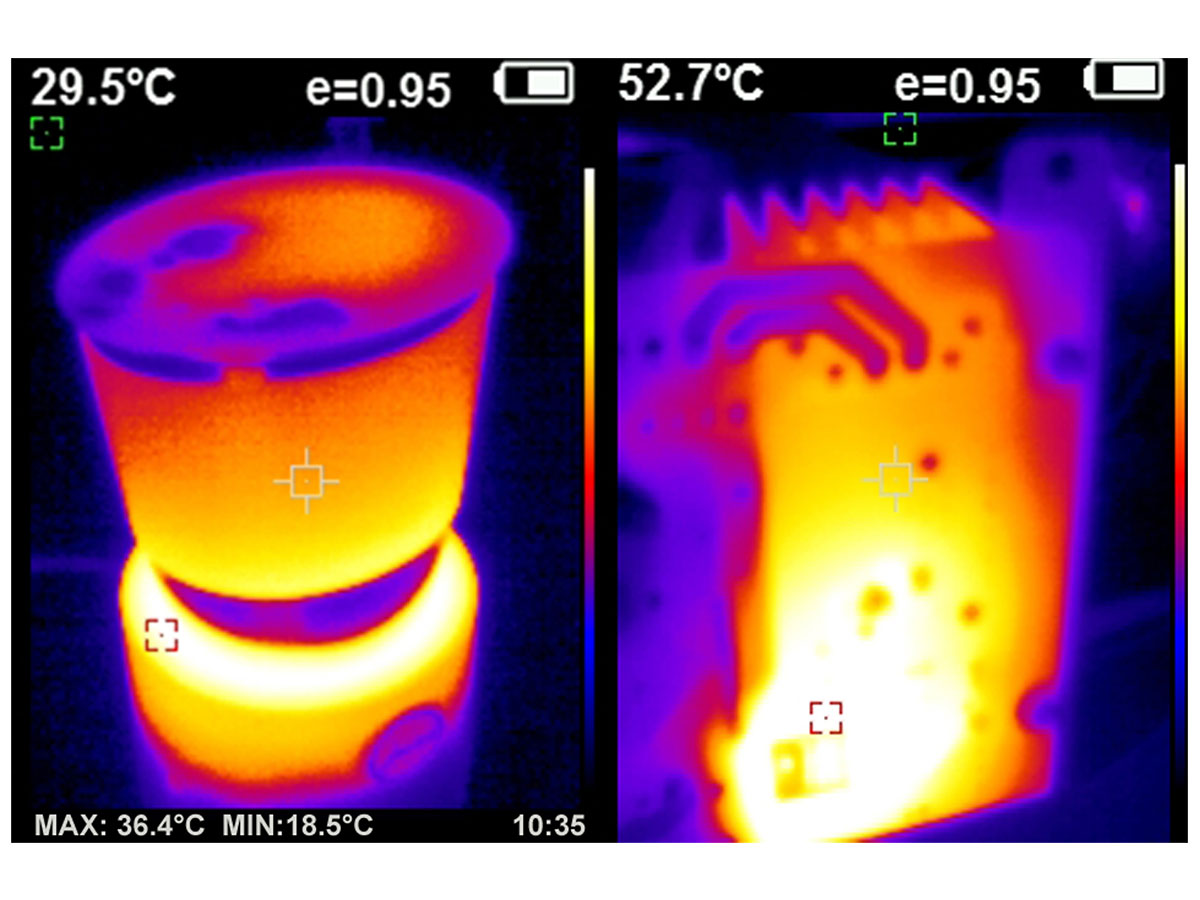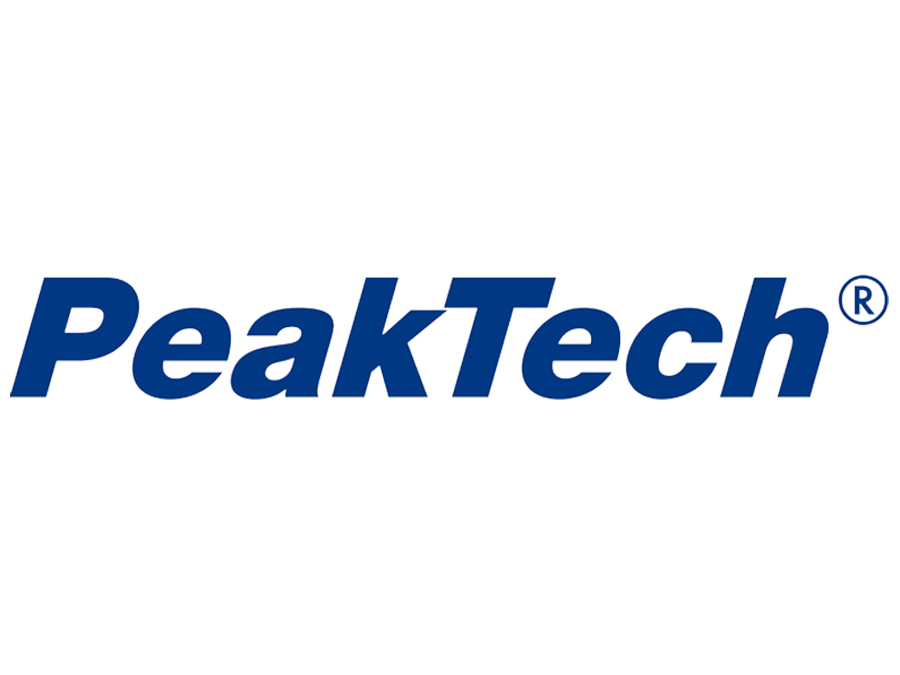 Available
Features
The PeakTech 5610 A is a versatile thermal imaging camera with a resolution of 220x160 thermal pixels, which makes temperature differences easy for any user to see.

Take advantage of this new development, e.g. to find thermal bridges in thermography, leaks in equipment and tube systems or track heating pipes in walls and floors.

In electrical engineering, this thermal imaging camera offers the possibility to find contact problems and contact resistances easily, e.g. in subdistributions and thus to prevent a fire hazard in time.

This device also has five different thermal imaging color palettes, as well as five overlay modes for photo to thermal imaging, so that the user can easily locate the source of the problem in the real image or one of the overlays.
Latest IR thermal imaging camera technics
2.8 "LCD color display and graphical menu navigation
Thermal image resolution of 220 x 160 pixels
Photographs with integrated digital camera
Pictures with emission factor and measurement values
Five Steps to Thermal-Photo overlay
Five color palettes (Spectra, Iron, Cool, White, Black)
Crosshair, and Cold- / Hot-spot display
Minimum and maximum value display
Photo recording to internal memory
Imaging with time and date documentation
USB interface for data transfer
Also suitable for higher ranges (e.g., building thermography)
IP 54 dust and splash water proof
Accessories: Carrying case, USB cable, Charger and Operation Manual
Specifications
Thermal Resolution: 220 x 160 Pixel
Temperature Range:-20°C … 300°C / -4°F … 572°F; 0,1° Resolution
Accuracy: +/- 2% +/- 2°C
Display: 70 mm (2,8") Color TFT
Thermal Sensivity: 0.07°C
Wave Length: 8 ... 14 µm
Field of View (FOV): 27° x 35°
Emissivity: 0.01 ~ 1.0
Image Frequency: 9 Hz
Storage Internal: > 20000 pictures
Data Interface: USB
Operation voltage: 2000 mAh / 3.7 V battery
Dimensions (WxHxD): 72 x 226 x 95 mm
Weight approx.: 390 g
Wikipedia
All rights reserved © 2018 Electrónica Embajadores
PeakTech 5610A - IR-Thermal Imaging Camera - 220 x 160 px - P 5610A ("P 5610A", "flir","flick")
P 5610A, flir,flick, thermographic cameras, Shopping thermographic cameras, Buying thermographic cameras, thermographic cameras Shop, thermographic cameras Seller, Buy thermographic cameras, measurement equipments, Shopping measurement equipments, Buying measurement equipments, measurement equipments Shop, measurement equipments Seller, Buy measurement equipments
Cookies privacy
We use own and third party cookies to facilitate navigation. By continuing with navigation we understand that our
COVID-19
WE OPEN THE PHYSICAL STORE ON MAY 11
Phase 0: We have decided to reopen taking all security measures. The customer service hours will be normal. You can check here.
The maximum capacity in the premises is 6 people, groups of 2 or more people are not allowed.
A maximum of 3 public service posts are set, with 2 m of separation between them and there are separation with the public, an ozone generation team, all our operators will wear safety PPE and the use of hydroalcoholic gel is offered at the entrance of the premises. It is recommended that they come with mask protection and gloves. Self-service is not allowed: NO SELF-SERVICE

Cookies policy.