Stroboscope 24 White LEDs - Battery Powered - HQPL10001
Ref. ILMA003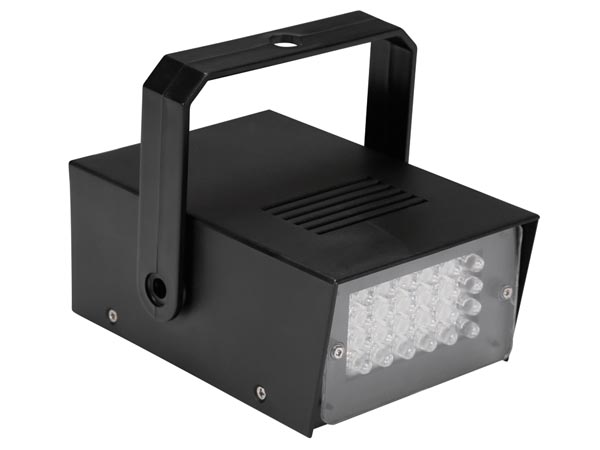 Available
Features
10 W high intensity LED mini strobe with 24 x 5 mm white LEDs. Perfect for home parties thanks to its automatic function.
easy to use mini LED strobe
flash speed: with speed control knob
Specifications
power supply: 6 VDC (4 x AA battery, not incl.)
working time: 5-7 h
dimensions: 125 x 85 x 55 mm (bracket not incl.)
weight: 218 g
(For quantity order over 5 pìeces)

-9.63

%

5.77

€
Wikipedia
All rights reserved © 2018 Electrónica Embajadores
Stroboscope 24 White LEDs - Battery Powered - HQPL10001 ("HQPL10001")
HQPL10001, stroboscopes, Shopping stroboscopes, Buying stroboscopes, stroboscopes Shop, stroboscopes Seller, Buy stroboscopes, lighting for show, Shopping lighting for show, Buying lighting for show, lighting for show Shop, lighting for show Seller, Buy lighting for show
Cookies privacy
We use own and third party cookies to facilitate navigation. By continuing with navigation we understand that our
Cookies policy
.