HIPS Filament - 1.75 mm - Colour White - 1 Kg - 3DP-HIPS1.75-01-W
Ref. I3COHBL1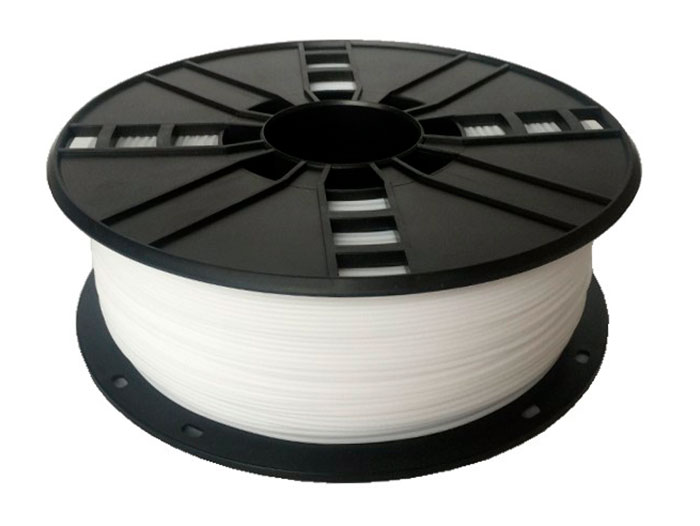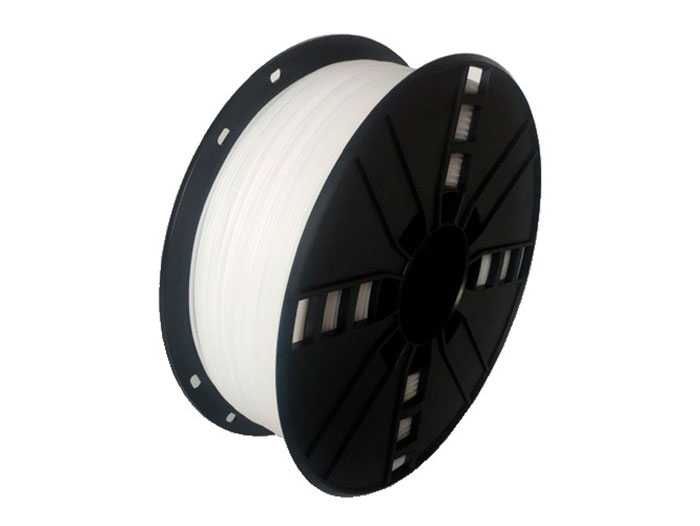 Available
Features
Plastic thread for 3D printers The practical HIPS (high impact polystyrene) liquid soluble material is a versatile, economical and impact resistant support material.

HIPS is soluble in limonene and can be glued with acetone or super glue (cyanoacrylate).
Versatile and easy to use.
Maintains resistance in high impact applications.
Easily moldable, good dimensional stability and low volatility
Suitable for use on a variety of 3D printers
Specifications
Material: HIPS, 1.75 mm in diameter
Color: white
Weight: 1 Kg/reel (2.2 lbs)
Density at 21.5 ° C: 1.04 g/cm3
Melt flow rate at g/10 min, 2.16 Kg: 4
Melting point: 225-240°C
Thermal deflection temperature at 0.455 Mpa: 7°C
Elastic limit at 5 mm/min: 80 Mpa
Impact resistance: 10 KJ/m2
Ensile break: 55%
Diameter: 1.75 ± 0.05 mm
Spool dimensions: 400 mm diameter x 67 mm height x 53 mm center hole
(For quantity order over 3 pìeces)

-4.98

%

22.61

€
(For quantity order over 10 pìeces)

-9.91

%

21.44

€
Wikipedia
All rights reserved © 2018 Electrónica Embajadores
HIPS Filament - 1.75 mm - Colour White - 1 Kg - 3DP-HIPS1.75-01-W ("3DP-HIPS1.75-01-W", "PETG","3DP-PETG1.75-01-W")
3DP-HIPS1.75-01-W, PETG,3DP-PETG1.75-01-W, 3d printer filaments, Shopping 3d printer filaments, Buying 3d printer filaments, 3d printer filaments Shop, 3d printer filaments Seller, Buy 3d printer filaments, 3d printing, Shopping 3d printing, Buying 3d printing, 3d printing Shop, 3d printing Seller, Buy 3d printing
Cookies privacy
We use own and third party cookies to facilitate navigation. By continuing with navigation we understand that our
COVID-19
WE OPEN THE PHYSICAL STORE ON MAY 11
Phase 0: We have decided to reopen taking all security measures. The customer service hours will be normal. You can check here.
The maximum capacity in the premises is 6 people, groups of 2 or more people are not allowed.
A maximum of 3 public service posts are set, with 2 m of separation between them and there are separation with the public, an ozone generation team, all our operators will wear safety PPE and the use of hydroalcoholic gel is offered at the entrance of the premises. It is recommended that they come with mask protection and gloves. Self-service is not allowed: NO SELF-SERVICE

Cookies policy.