MIDLAND XT-30 - Walkie-Talkie - pair
Ref. EDB1130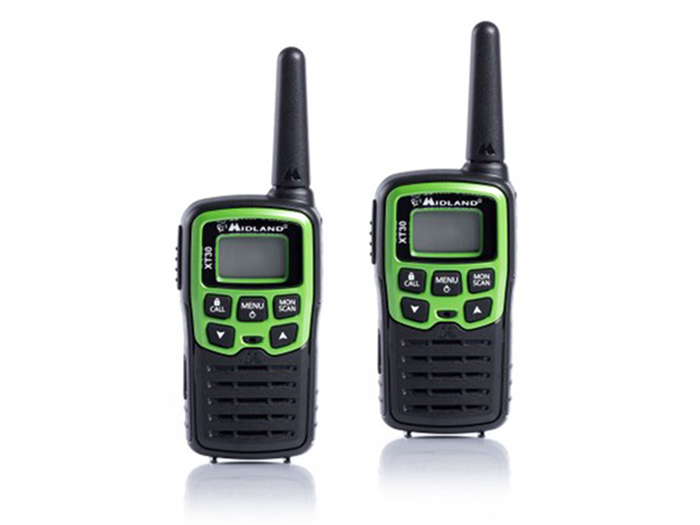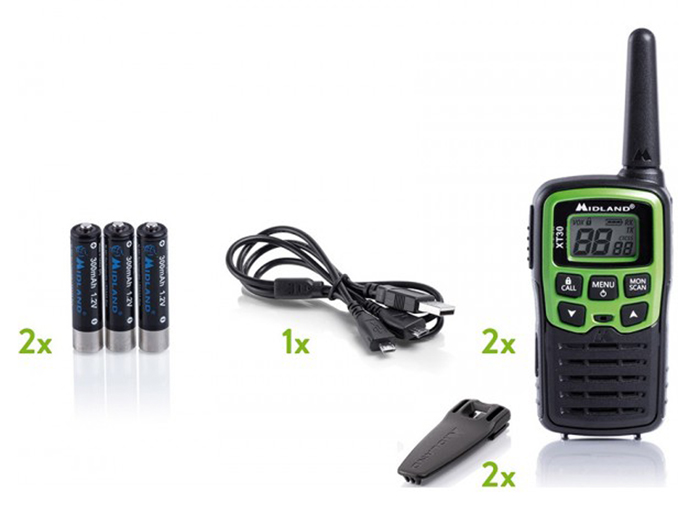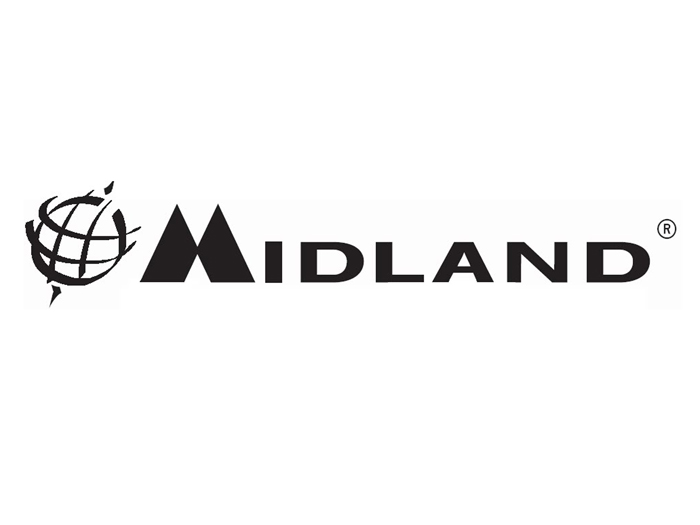 Available
Features
Midland presents the most complete and powerful range of walkie talkies, each characterized by a color.
The XT line is an ideal solution for those who want to talk both professionally and in their free time.
Basic walkie-talkie PMR446 reach 6 Km
Specifications
16 channels (8 PMR + 8 preprogrammed)
38 CTCSS tones in TX and RX
Reach up to 6 km
MicroUSB port for recharging
Jack 2pin Midland for SPK / MIC?
Side Tone: transmission end noise silencer
SCAN function
CALL function
VOX function for hands-free conversations
The box includes:
2 Walkie-talkie with belt clip
6xAAA rechargeable batteries (up to 5h)
USB-microUSB cable
Price


VAT NOT INCLUDED

45.95

€
SPECIAL PRICE

43.65€

(For quantity order over 3 pìeces)

SPECIAL PRICE

41.36€

(For quantity order over 10 pìeces)

Wikipedia

.

All rights reserved © 2018 Electrónica Embajadores

XT-30, MIDLAND, XT-30, XT30, PMR446, walkie-talkies, buy walkie-talkies, shop for walkie-talkies, consumer electronics, buy consumer electronics, shop for consumer electronics

Cookies privacy

We use own and third party cookies to facilitate navigation. By continuing with navigation we understand that our Cookies policy.