Motor Run Capacitor - 15 µF - 450 VAC
Ref. CO11015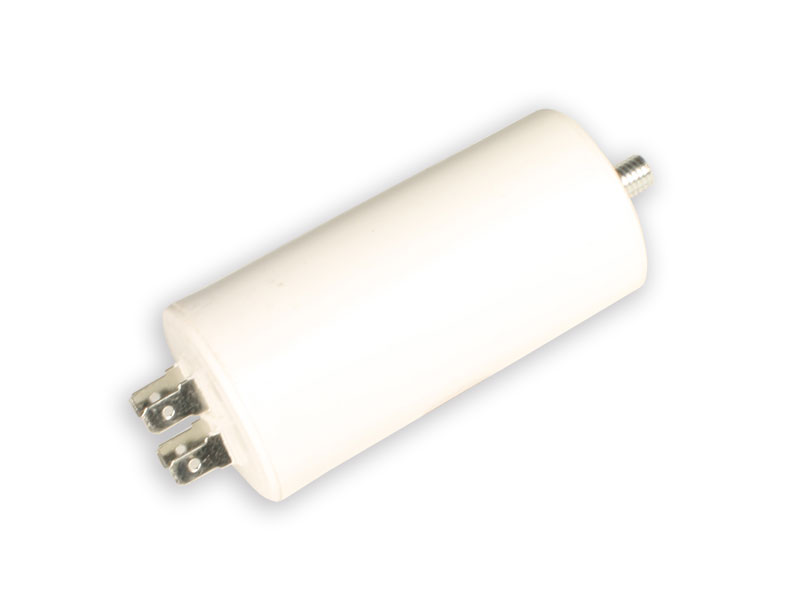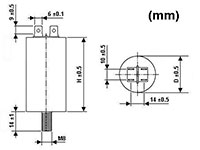 Available
Features
Motor run and Motor start capacitors in a fireproof box. Insulated and high water resistance.
Easy to assemble with quick connect, snap-in and M8 screw.
Suitable for 50 / 60Hz lamps and Motors.
Specifications
Capacity: 15µF
Size: D: 80 mm
L: Ø42 mm
Nominal frequency: 50/60Hz
Voltage: 450 Vac
Dissipation Factor (tg d = 1/Q): less than 0.004 (100Hz, 20°C)
Temperature range: from -25°C to +85°C
Wikipedia
All rights reserved © 2018 Electrónica Embajadores
Motor Run Capacitor - 15 µF - 450 VAC ("SUE15U")
SUE15U, ac capacitor, capacitor, ac capacitors, Shopping ac capacitors, Buying ac capacitors, ac capacitors Shop, ac capacitors Seller, Buy ac capacitors, capacitors, Shopping capacitors, Buying capacitors, capacitors Shop, capacitors Seller, Buy capacitors
Cookies privacy
We use own and third party cookies to facilitate navigation. By continuing with navigation we understand that our
COVID-19
WE OPEN THE PHYSICAL STORE ON MAY 11
Phase 0: We have decided to reopen taking all security measures. The customer service hours will be normal. You can check here.
The maximum capacity in the premises is 6 people, groups of 2 or more people are not allowed.
A maximum of 3 public service posts are set, with 2 m of separation between them and there are separation with the public, an ozone generation team, all our operators will wear safety PPE and the use of hydroalcoholic gel is offered at the entrance of the premises. It is recommended that they come with mask protection and gloves. Self-service is not allowed: NO SELF-SERVICE

Cookies policy.