Emelec EVR-310 - 310 mm Welding Cable Reels
Ref. CC15310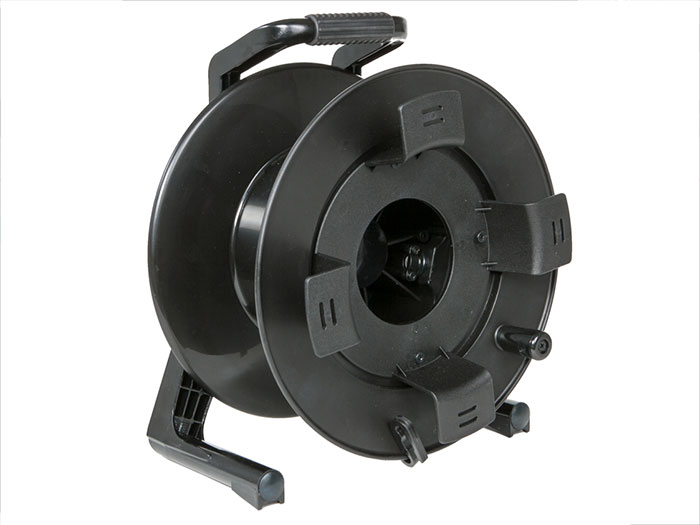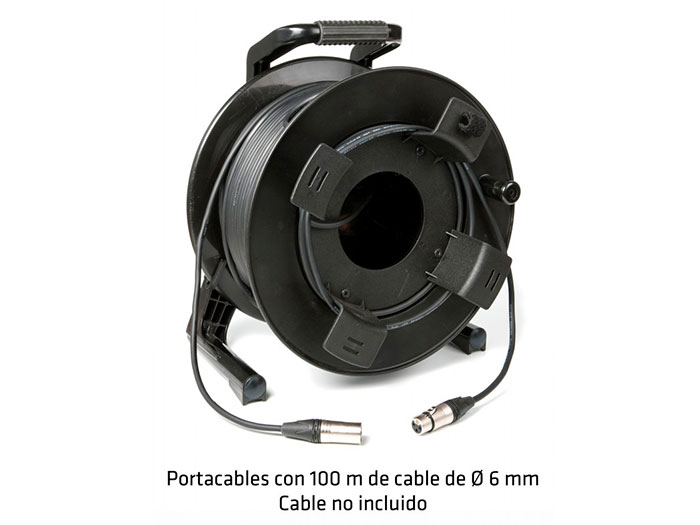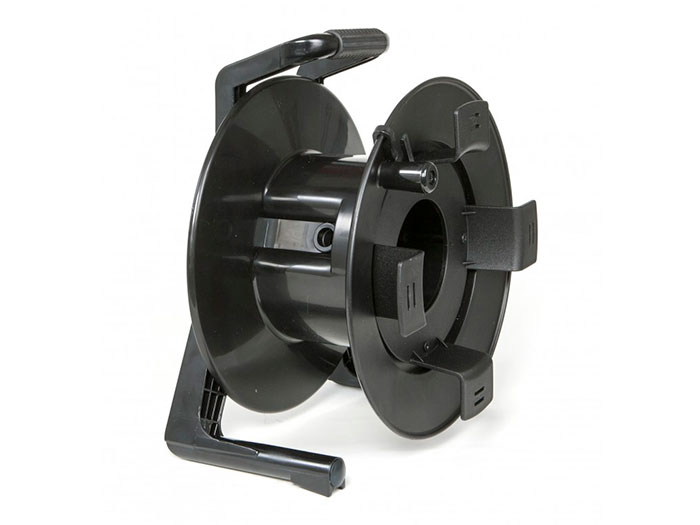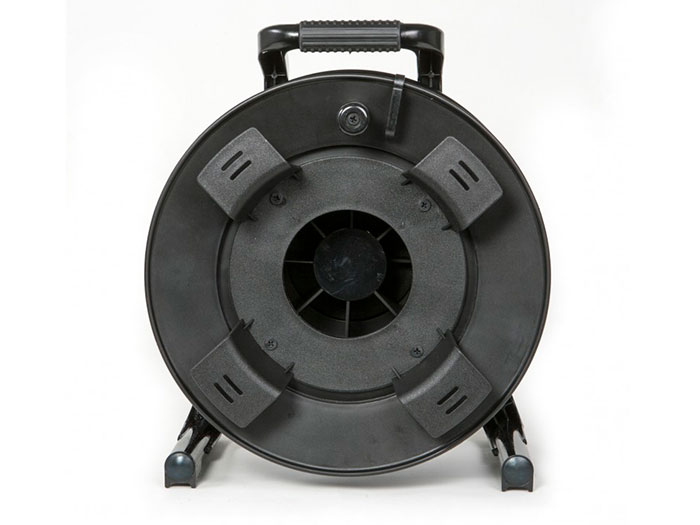 Available
Features
Heavy duty plastic roller drum
Overall dimensions: Ø310 x Ø170 x 155 mm
Super Robust.
Super Lightweight. • • High impact resistance.
Designed for intensive and mobile use.
Soft and ergonomic handle for a comfortable transport.
Suitable internal diameter for an optimum radius of curvature of the cables.
Internal fixing of the cable.
Front part with cable guide.
Front crank for easy winding.
Locking wheel on the back.
Center board option with holes adapted for chassis.
High Performance Multipurpose Cable Holders:
Audio and Video Cables.
LAN and Data Cables.
HDMI Cables.
• Fiber Optic Cables.
Electric Cable.
Industrial Control Cable.
Specifications
Technical specifications:
Outside diameter: 310 mm.
Inside diameter: 170 mm.
Width: 155 mm.
Dimensions: 310 x 380 x 230 mm.
Distance between supports: 295 mm.
Total height: 380 mm.
Weight: 1.60 kg
Maximum capacity according to Ø cables:
Ø 4.50 mm - 280 m.
Ø 6.00 mm - 160 m.
Ø 6.30 mm - 150 m.
Ø 6.50 mm - 140 m.
Ø 7.00 mm - 120 m.
Ø 9.00 mm - 70 m.
(For quantity order over 2 pìeces)

-5.00

%

82.94

€
(For quantity order over 5 pìeces)

-10.00

%

78.57

€
Wikipedia
All rights reserved © 2018 Electrónica Embajadores
Emelec EVR-310 - 310 mm Welding Cable Reels ("PORTACABLES","ENROLLACABLES","ENROLLADOR DE CABLES","PORTAROLLOS CABLES","ENROLEUR","KABELLTROMMEL","CABLE RELL","EVR-310")
PORTACABLES,ENROLLACABLES,ENROLLADOR DE CABLES,PORTAROLLOS CABLES,ENROLEUR,KABELLTROMMEL,CABLE RELL,EVR-310, cable reel, cable accessories, accessory cables, cable, flange, flanges, cable glands, unions, fittings, grommets, grommets, rubber bushings, glandings, welding cable reels, Shopping welding cable reels, Buying welding cable reels, welding cable reels Shop, welding cable reels Seller, Buy welding cable reels, cable accessories, Shopping cable accessories, Buying cable accessories, cable accessories Shop, cable accessories Seller, Buy cable accessories
Cookies privacy
We use own and third party cookies to facilitate navigation. By continuing with navigation we understand that our
COVID-19
WE OPEN THE PHYSICAL STORE ON MAY 11
Phase 0: We have decided to reopen taking all security measures. The customer service hours will be normal. You can check here.
The maximum capacity in the premises is 6 people, groups of 2 or more people are not allowed.
A maximum of 3 public service posts are set, with 2 m of separation between them and there are separation with the public, an ozone generation team, all our operators will wear safety PPE and the use of hydroalcoholic gel is offered at the entrance of the premises. It is recommended that they come with mask protection and gloves. Self-service is not allowed: NO SELF-SERVICE

Cookies policy.