Velleman VLE8 - Charger forLi-ion, LiPo, LiFe, NiCd, NiMH, Pb Batteries
Ref. BA2A999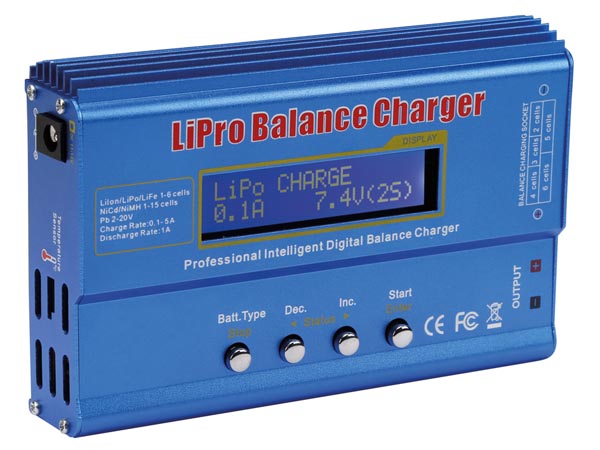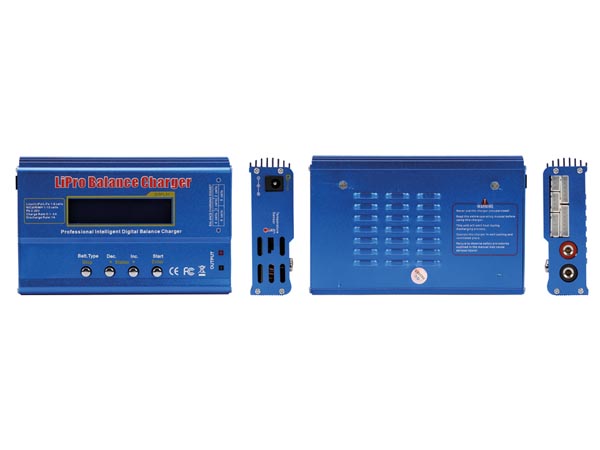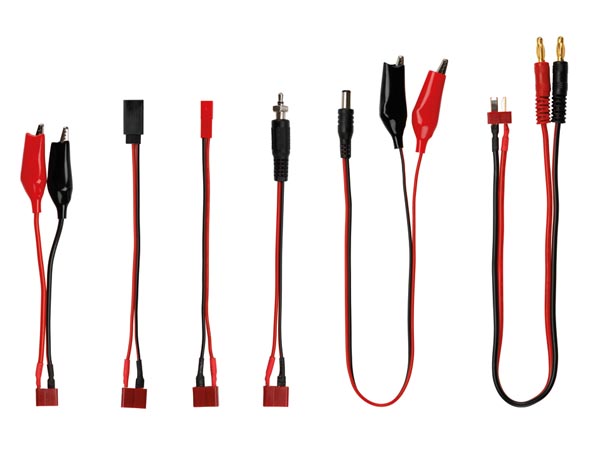 Available
Features
The VLE8 is an advanced charger, able to charge, balance and discharge rechargeable batteries. It is microprocessor controlled just like all the best chargers and will balance the individual cells in your Li-XX batteries. It will charge from 0.1 to 5.0 A and is capable of charging packs up to 6S packs. It features input voltage protection so as not to flatten your car battery at the field and will also storage charge you packs for when you are not using them. You can power it with any power supply delivering from 11 to 18 VDC.
microprocessor controlled
delta-peak sensitivity
individual cell balancing
wide range of charge Currents
storage charge function
time limit function
input voltage monitoring (protects car batteries at the field)
data storage (stores up to 5 packs in its memory)
battery break-in and cycling
Specifications
technology: Li-ion, LiPo, LiFe, NiCd, NiMh, Pb
design:
NiCd/NiMh battery cell count: 1-15 cells
Li-ion/Fe/Polymer cell count: 1-6 cells
operating voltage range: 11-18 VDC (power adapter not incl.)
discharge Current range: 0.1 - 1.0 A
charging Current range: 0.1 - 5.0 A
max. charge power: 50 W
max. discharge power: 5 W
Current drain for balancing Li-Po: 300 mA / cell
PB battery voltage: 2-20 V
max. charge voltage per cell:
Li-ion: 4.1 V
Lipo: 4.2 V
LiFe: 3.6 V
PB: 2.46 V
number of LiFePO4 cells: 1-6
number of lead / lead-gel cells: 1-6
maintenance charging: yes
capacity test: yes
charging procedure: balance charging
quick charging: yes
LiPo balancer: yes
Ri measurement: no
data logger: support, with data collection
dimensions: 133 x 87 x 33 mm
weight: 277 g
included: this charger has a JST-XH charge plug, which makes it compatible with Zippy, HXT, Loong Max and any pack with a JST adapter
(For quantity order over 3 pìeces)

-5.87

%

44.71

€
(For quantity order over 6 pìeces)

-10.87

%

42.34

€
Wikipedia
All rights reserved © 2018 Electrónica Embajadores
Velleman VLE8 - Charger forLi-ion, LiPo, LiFe, NiCd, NiMH, Pb Batteries
battery, charger, accumulators, battery pack, battery chargers, Shopping battery chargers, Buying battery chargers, battery chargers Shop, battery chargers Seller, Buy battery chargers, batteries & chargers, Shopping batteries & chargers, Buying batteries & chargers, batteries & chargers Shop, batteries & chargers Seller, Buy batteries & chargers
Cookies privacy
We use own and third party cookies to facilitate navigation. By continuing with navigation we understand that our
Cookies policy
.