3.7 V - 2400 mA Lithium Polymer Battery - 1LP804367
Ref. BA1A3724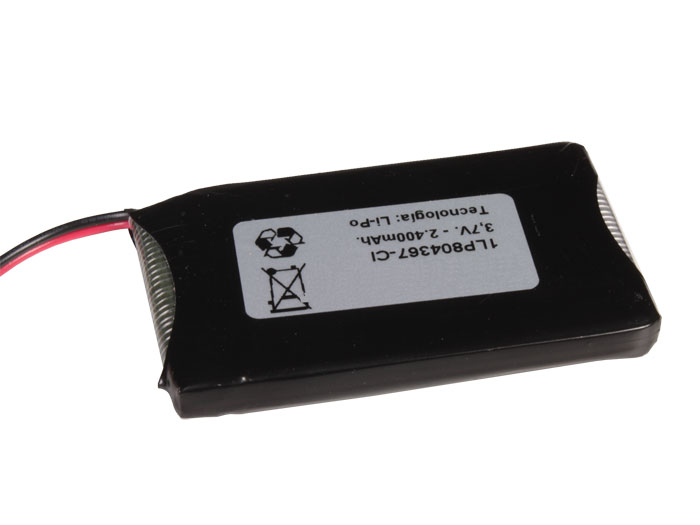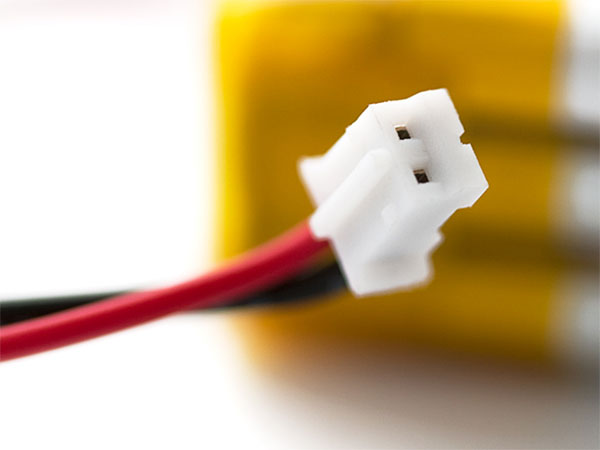 Available
Features
These batteries are very thin and extremely light in weight.
This technology is the highest energy density Currently in production.
Each cell has a nominal voltage of 3.7 V to 2400 mAh
These batteries need a special charger.
Do not attempt to charge these with anything other than a specialized lithium polymer battery charger. Batteries can explode.
So, you can use our charger BA2A950 (See below for other products)
The battery includes over-voltage, over-current and minimum voltage protection.
Specifications
Voltage: 3,7 V
Nominal capacity (20 h): 2400 mAh
Size: 57 x 43 mm
(For quantity order over 5 pìeces)

-14.82

%

14.91

€
(For quantity order over 15 pìeces)

-23.25

%

13.43

€
Products that could interest you
Wikipedia
All rights reserved © 2018 Electrónica Embajadores
3.7 V - 2400 mA Lithium Polymer Battery - 1LP804367 ("1LP804367", "PRT-08483","SPRK-LIPO200","BAT-0002")
1LP804367, PRT-08483,SPRK-LIPO200,BAT-0002, battery, charger, accumulators, battery pack, lithium polymer batteries, Shopping lithium polymer batteries, Buying lithium polymer batteries, lithium polymer batteries Shop, lithium polymer batteries Seller, Buy lithium polymer batteries, batteries & chargers, Shopping batteries & chargers, Buying batteries & chargers, batteries & chargers Shop, batteries & chargers Seller, Buy batteries & chargers
Cookies privacy
We use own and third party cookies to facilitate navigation. By continuing with navigation we understand that our
Cookies policy
.