3.7 V - 650 mA Lithium Polymer Battery - 1LP403450
Ref. BA1A3706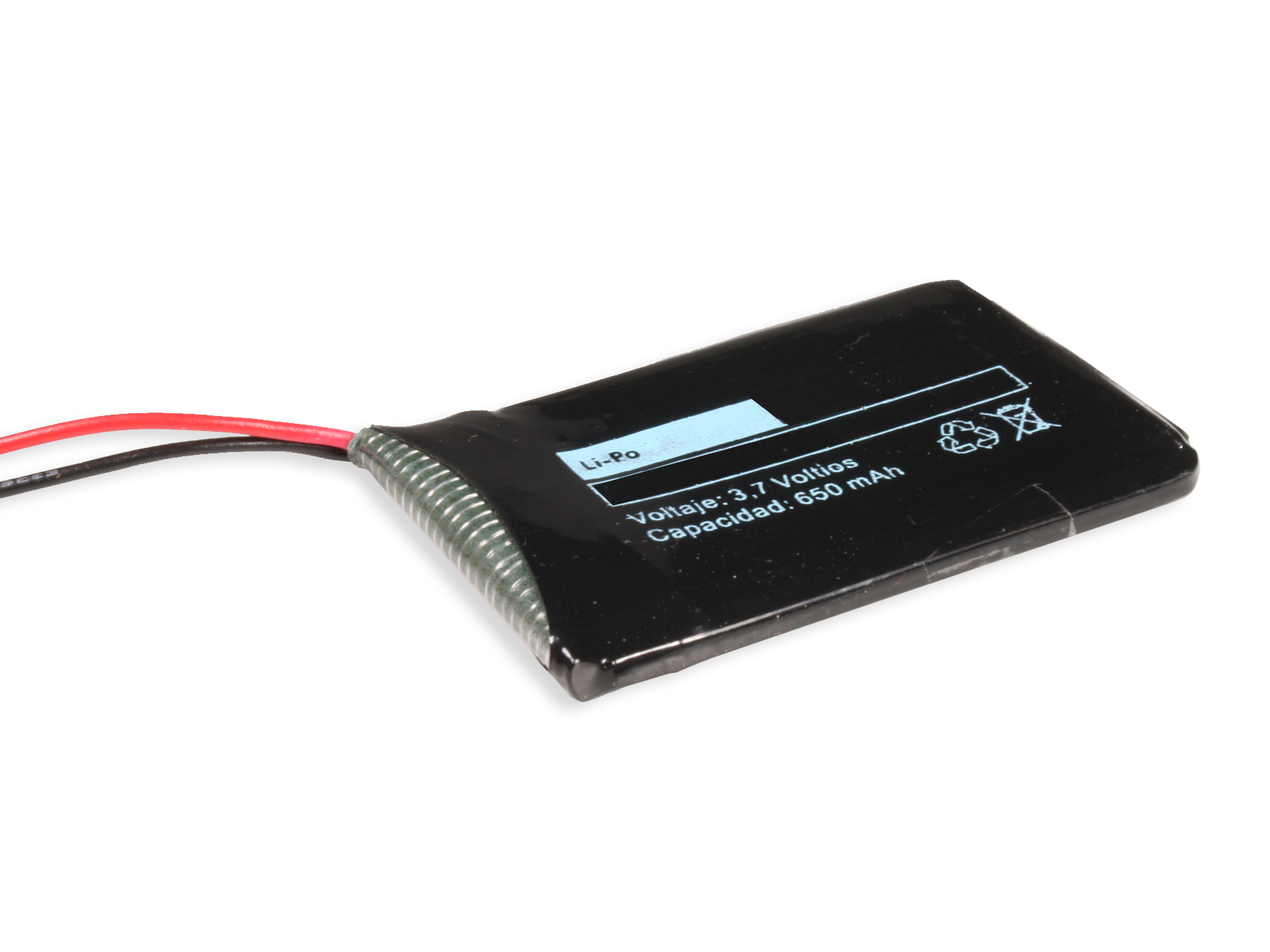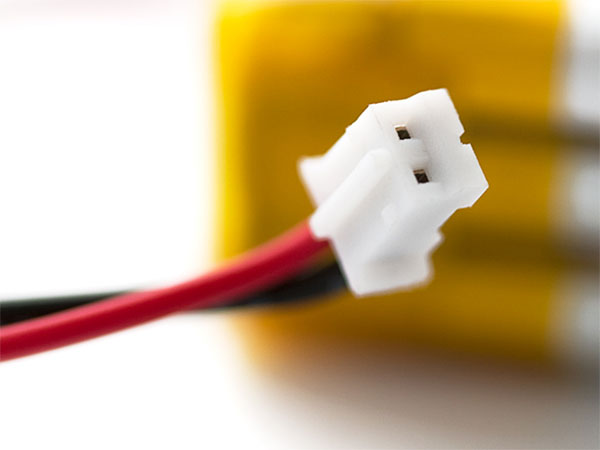 Sold out. Soon it will be available again.
Features
These batteries are very thin and extremely light in weight.
This technology is the highest energy density Currently in production.
Each cell has a nominal voltage of 3.7 V to 1050 mAh
These batteries need a special charger.
Do not attempt to charge these with anything other than a specialized lithium polymer battery charger. Batteries can explode.
So, you can use our charger BA2A950 (See below for other products)
Terminal conector JST PH
The battery includes over-voltage, over-current and minimum voltage protection.
Specifications
Voltage: 3,7 V
Nominal capacity (20 h): 650 mAh
Size: 52 x 33 x 5 mm
(For quantity order over 5 pìeces)

-14.59

%

10.16

€
(For quantity order over 15 pìeces)

-27.81

%

8.59

€
Products that could interest you
Wikipedia
All rights reserved © 2018 Electrónica Embajadores
3.7 V - 650 mA Lithium Polymer Battery - 1LP403450 ("1LP403450", "PRT-00339","SPRK-LIPO100")
1LP403450, PRT-00339,SPRK-LIPO100, battery, charger, accumulators, battery pack, lithium polymer batteries, Shopping lithium polymer batteries, Buying lithium polymer batteries, lithium polymer batteries Shop, lithium polymer batteries Seller, Buy lithium polymer batteries, batteries & chargers, Shopping batteries & chargers, Buying batteries & chargers, batteries & chargers Shop, batteries & chargers Seller, Buy batteries & chargers
Cookies privacy
We use own and third party cookies to facilitate navigation. By continuing with navigation we understand that our
Cookies policy
.