Battery Charge Indicator 3 Batteries Lithium in Series
Ref. BA15TS3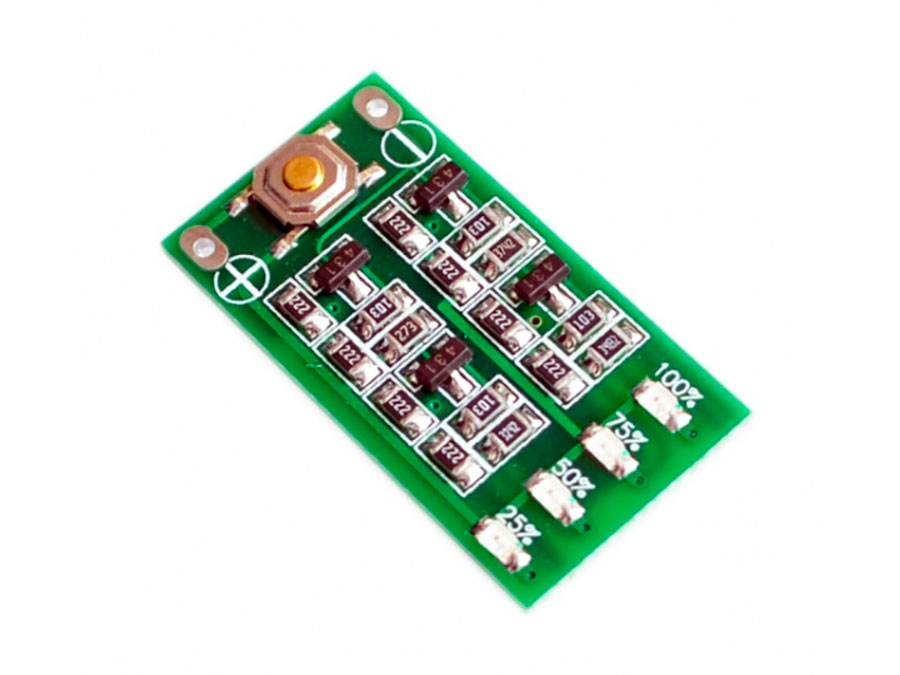 Sold out. Soon it will be available again.
Features
This simple module will indicate the remaining capacity of a battery made up of 3 lithium 18650 or similar modules placed in series

4 levels: 25%, 50%, 75% 100%
Specifications
Dimensions: 29 * 15 * 3mm

Weight: 1.3g

Input Voltage Range: 9-26V
Wikipedia
All rights reserved © 2018 Electrónica Embajadores
Battery Charge Indicator 3 Batteries Lithium in Series ("YXK470")
YXK470, battery, charger, accumulators, battery pack, lithium-ion batteries, Shopping lithium-ion batteries, Buying lithium-ion batteries, lithium-ion batteries Shop, lithium-ion batteries Seller, Buy lithium-ion batteries, batteries & chargers, Shopping batteries & chargers, Buying batteries & chargers, batteries & chargers Shop, batteries & chargers Seller, Buy batteries & chargers
Cookies privacy
We use own and third party cookies to facilitate navigation. By continuing with navigation we understand that our
Cookies policy
.