Solar window and door alarm with keypad
Ref. SG91200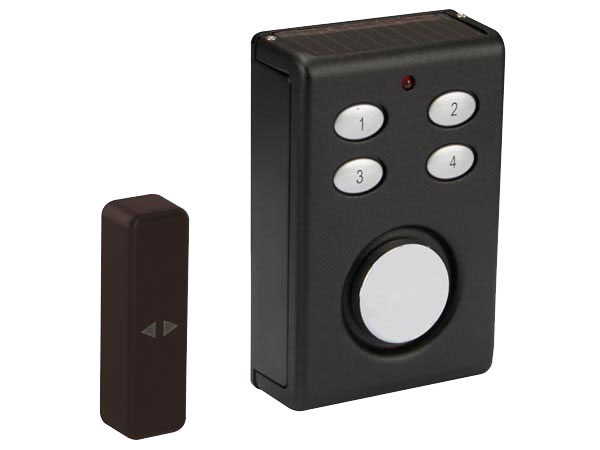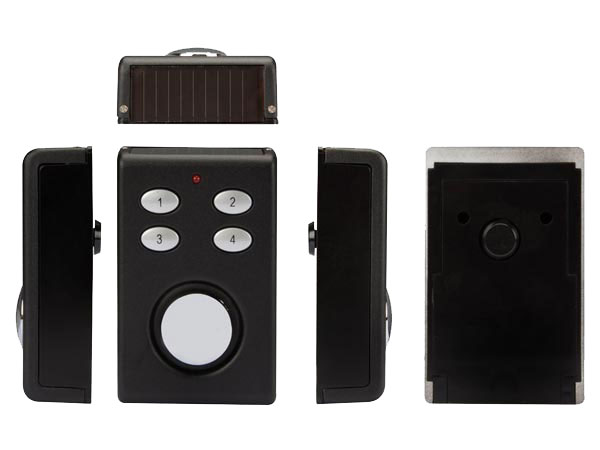 Available
Features
This basic home alarm system has a vibration and magnet sensor. The magnet sensor can be installed on a door or window. A solar panel provides power during standby. The battery power is only used during an alarm trigger.• alarm trigger:
magnetic door or window contact
vibration sensor

solar panel to extend battery lifetime
programmable 4-digit security code
130 dB alarm sound
quick and easy installation
Specifications
power supply:

solar panel: 4.5 V
battery: 3 x 1.5 V AAA batteries (LR03C, not incl.)

sound level: 130 dB
alarm delay: exit delay 30 seconds, entry delay 5 seconds
weight: 75 g
dimensions: 52 x 82 x 23 mm
Price


VAT NOT INCLUDED

18.14

€
Wikipedia

.

All rights reserved © 2018 Electrónica Embajadores

HAM200, portable alarm systems, buy portable alarm systems, shop for portable alarm systems, security, buy security, shop for security

Cookies privacy

We use own and third party cookies to facilitate navigation. By continuing with navigation we understand that our Cookies policy.