Photoelectric beam sensor 7m with acoustic warning
Ref. SG61007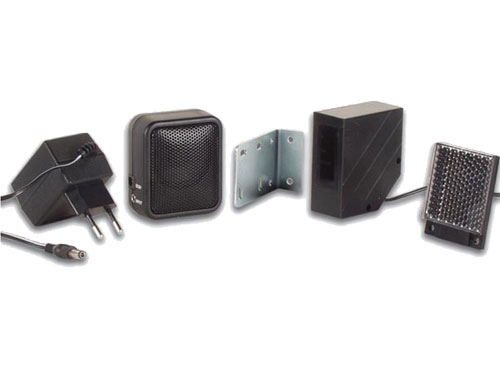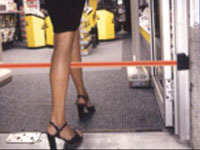 Available
Features
easy to install
adjustable timer & volume
applications:

entry detection
automatic alarm warning
presence detection

includes:

1 x retro-reflection IR photoelectric beam sensor
1 x power supply 230 V / 12 VDC / 500 mA
1 x alarm speaker (timer & volume adjustable)

optional counter for PEM7D: PEM7D/C
Specifications
nominal detection range: 7 m
light source: IR LED
speaker:

power supply: DC 9-15V
speaker output: chime / off / alarm (selection by switch)
duration audio signal: about 1 sec. for chime, 30 sec. for alarm
timer adjustable: 3 - 30 sec. before alarm activation
volume adjustable: yes (from 0 to max.)
cable length: ± 9.5 m

working temperature: -20 °C to +50 °C
power supply: DC 9-15V regulated (adapter included)
total current consumption: < 130 mA
standby current: 25 mA
IP rating: IP44 / indoor use
Price


VAT NOT INCLUDED

76.41

€
SPECIAL PRICE

72.63€

(For quantity order over 3 pìeces)

SPECIAL PRICE

68.85€

(For quantity order over 5 pìeces)

Products that could interest you

Wikipedia

.

All rights reserved © 2018 Electrónica Embajadores

PEM7D, photoelectric detectors, buy photoelectric detectors, shop for photoelectric detectors, security, buy security, shop for security

Cookies privacy

We use own and third party cookies to facilitate navigation. By continuing with navigation we understand that our Cookies policy.