Surface mount ceiling light with motion detector - white
Ref. SG51004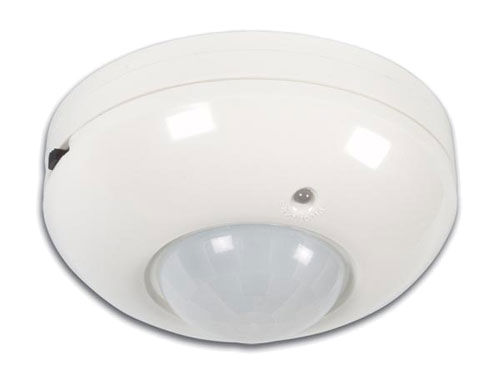 Available
Features
with automatic day/night identification
easy installation
wide detection angle
indications: on/off and detection
Specifications
switch type: relay
power supply: 220-240 VAC, 50-60 Hz
light control: < 10 lux
time delay:

min.: 5 s
max.: 6 min ± 1 min

rated load: 1200 W
detection distance: 6 m max.
detection range:

side view: 120°
top view: 360°

operating temperature: -20 °C to +40 °C
operating humidity: < 93 % RH
installation height: 2-4 m
power consumption: 0.5 W (static 0.1 W)
detection speed: 0.6-1.5 m/s
dimensions: Ø 115 x 60 mm (H)
Price


VAT NOT INCLUDED

12.85

€
SPECIAL PRICE

12.20€

(For quantity order over 10 pìeces)

SPECIAL PRICE

11.56€

(For quantity order over 25 pìeces)

Wikipedia

.

All rights reserved © 2018 Electrónica Embajadores

PIR1200C, motion detectors, buy motion detectors, shop for motion detectors, security, buy security, shop for security

Cookies privacy

We use own and third party cookies to facilitate navigation. By continuing with navigation we understand that our Cookies policy.