Makeblock Ultimate Robot 2.0 - 10 in 1 Kit - 90040
Ref. ROBTMK0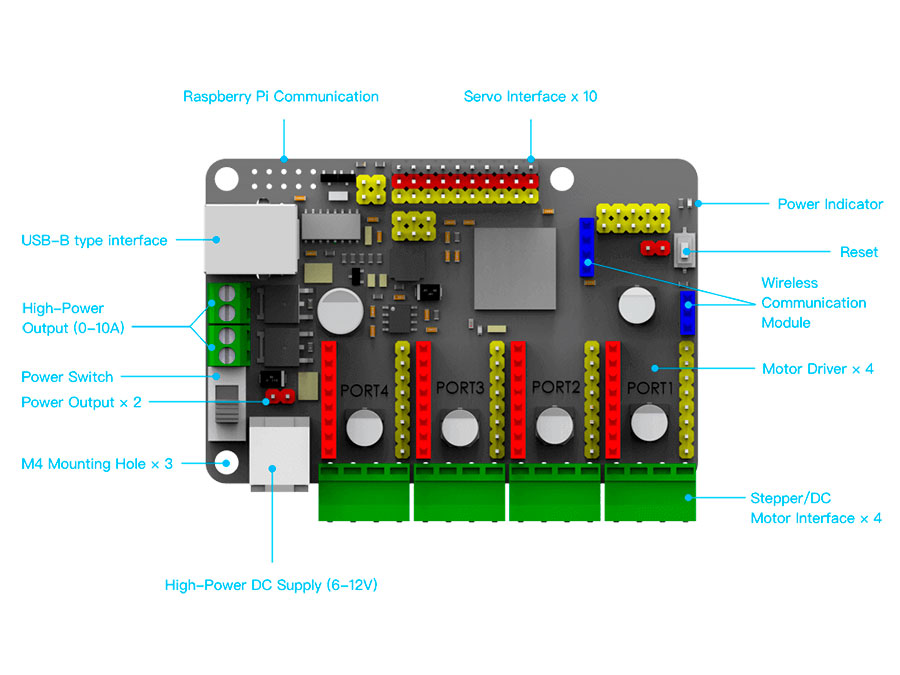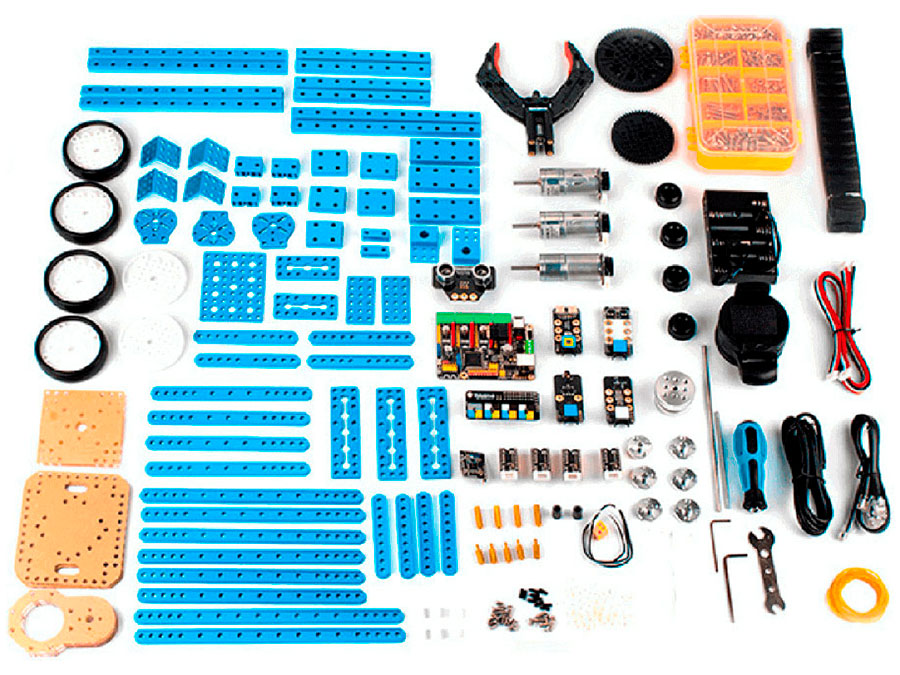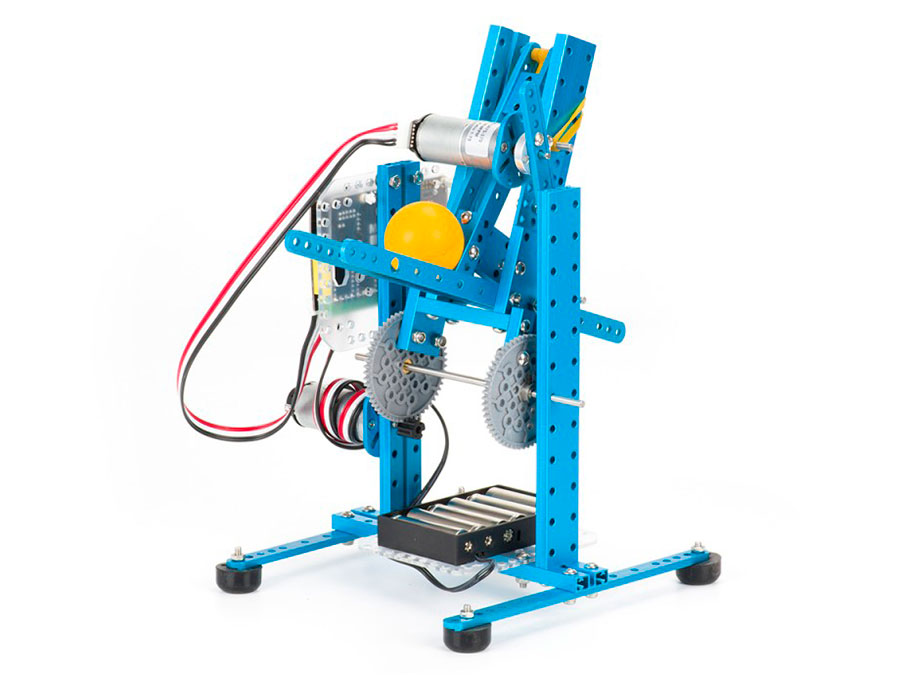 Available
Includes MegaPi board compatible with Arduino Mega and Raspberry
Features
10-in-1 programmable robot kit
The Ultimate 2.0 is an advanced programmable robot kit comprising more than 550 mechanical parts and electronic modules for 10 custom robots and many more maker projects. Compatible with the maker platform and Arduino, the kit lets your imagination take flight. The sky really is the only limit! Ideal for robot enthusiasts, build exciting projects with this kit and experience the joy of turning your ideas into reality.
Ultimate 2.0 has an impressive parts library; boasting more than 550 mechanical and electronic items, it provides a comprehensive range of features and includes everything you need for realizing your ideas. To give you a head start and allow you to learn the ropes of applied electronics and mechanical principles, 10 practical and interesting forms of construction are provided, including the Camera Dolly and Robotic Bartender. The possibilities for maker combinations is infinite, you can truly let your imagination loose.
Mainboard MegaPi with powerful drive capability:
Empowering creativity
Equipped with the powerful MegaPi main control board, Ultimate 2.0 makes the implementation of high-order functions a piece of cake. Think: synchronous drive and control of multiple Motors and servos, sensor reading, Raspberry Pi communication and connection to high-power encoder Motor driver boards. MegaPi has excellent motion control performance and is easily expanded, allowing you to build robots capable of carrying out complex functions like 3D printing, or even more difficult applications. With it, the door to the world of Making stands wide open for you
Specifications
6061 aluminum and anodized extrusion parts
Includes electronics
Products that could interest you
Wikipedia
All rights reserved © 2018 Electrónica Embajadores
Makeblock Ultimate Robot 2.0 - 10 in 1 Kit - 90040 ("90040", "91004","90021","90040","90031")
90040, 91004,90021,90040,90031, arduino, pololu sumo, pololu, makeblock, velleman allbot, robot, robotics, chassis & robots, Shopping chassis & robots, Buying chassis & robots, chassis & robots Shop, chassis & robots Seller, Buy chassis & robots, makebloc robotics, pololu, …, Shopping makebloc robotics, pololu, …, Buying makebloc robotics, pololu, …, makebloc robotics, pololu, … Shop, makebloc robotics, pololu, … Seller, Buy makebloc robotics, pololu, …
Cookies privacy
We use own and third party cookies to facilitate navigation. By continuing with navigation we understand that our
COVID-19
WE OPEN THE PHYSICAL STORE ON MAY 11
Phase 0: We have decided to reopen taking all security measures. The customer service hours will be normal. You can check here.
The maximum capacity in the premises is 6 people, groups of 2 or more people are not allowed.
A maximum of 3 public service posts are set, with 2 m of separation between them and there are separation with the public, an ozone generation team, all our operators will wear safety PPE and the use of hydroalcoholic gel is offered at the entrance of the premises. It is recommended that they come with mask protection and gloves. Self-service is not allowed: NO SELF-SERVICE

Cookies policy.