VELLEMAN Kit KSR10 - Robotic arm kit ("KSR10","KSR010","KSR10","C9895","C9896","C-9895","C-9896")
VELLEMAN Kit KSR10 - Robotic arm kit
Ref. KV6A910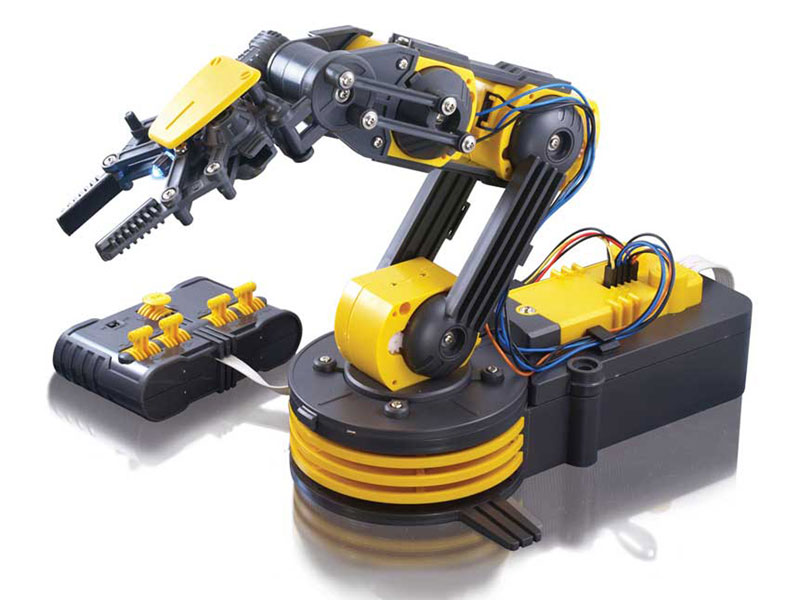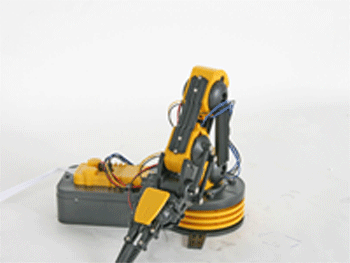 Available
Features
Enter the world of basic robotic technology and build your own robotic arm with five motors and five joints. The arm features a five-switch hard-wired control unit, a rotating base, elbow and wrist articulations, and a functional gripper. The built-in searchlight brings more fun when operated in the dark. Step 1: Step 2: Step 3: Step 4: Step 5: A series of Robot Kits for the future engineer. Build this kit and find out how much fun electronics, mechanics or hydraulics can be!• hard-wired control unit
optional (not incl.): USB interface kit KSR10/USB
recommended age: 14+
Specifications
max. lift capacity: 100 g
power supply: 4 x LR20C batteries (not incl.)
full extension height: 38 cm
weight: 660 g
On Sale


VAT NOT INCLUDED

49.50

€

(Offer valid until the 15/01/2019 )
Products that could interest you

Wikipedia

.

All rights reserved © 2018 Electrónica Embajadores

KSR10, KSR010,KSR10,C9895,C9896,C-9895,C-9896, robokits, robokits, buy robokits, shop for robokits, velleman kits, buy velleman kits, shop for velleman kits

Cookies privacy

We use own and third party cookies to facilitate navigation. By continuing with navigation we understand that our Cookies policy.