400 W Smoke Machine - Fog Effect at Ground Level without Using CO2 - HQSM10010
Ref. ILJ1704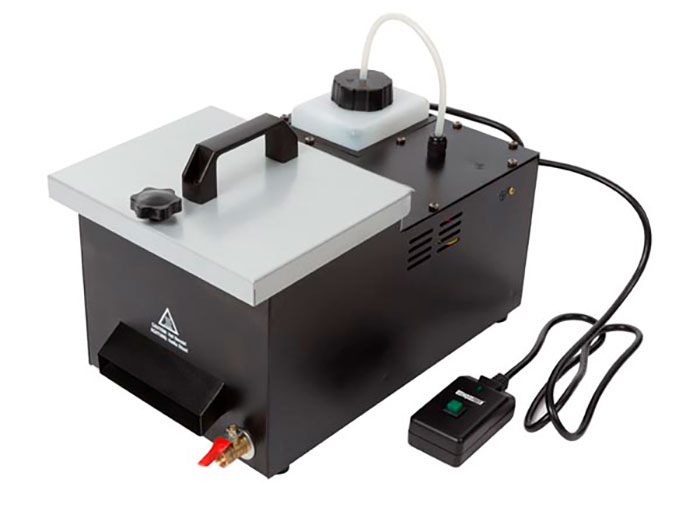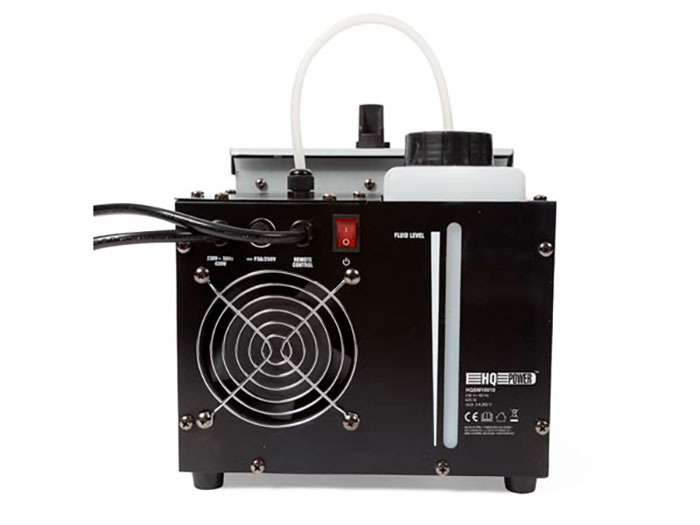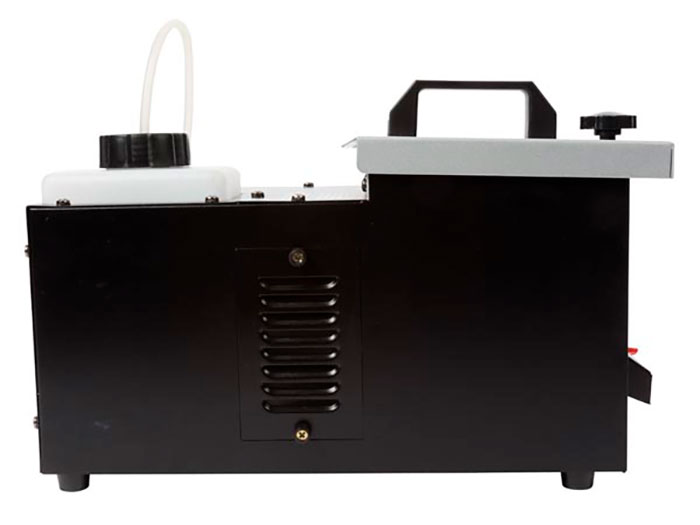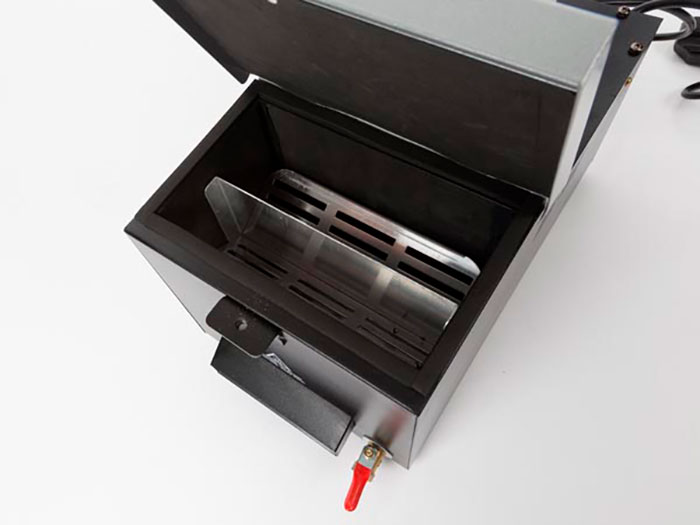 Sold out. Soon it will be available again.
Features
This 400 W low ice fog machine produces beautiful floor-hugging dry ice fog effects by simply adding regular ice cubes, without the inconvenience of dry ice or the potential health hazards caused by dry ice's heavy CO2 smoke.

Ice cubes can be stored in the ice chamber for up to a couple of hours and allow considerable continuous operation time. The pump can be activated manually for optimum convenience.
compact low fog machine with 1.2 liter tank and remote control
creates a heavy ground fog
works with standard fog fluid and ice cubes
short warm-up time
control via supplied wired remote control
works uninterruptedly
water drainage valve system allows for easy cleanup
temperature control via thermo switch
removable tank, fluid level indication
metal housing with carrying handle
Specifications
power supply: 230 VAC 50 Hz
power consumption: 420 W
warm-up time: 2 min
tank capacity: 1.2 L
fluid consumption: 70 - 90 ml / min
output distance: 3 m
ice chamber capacity: 0.8 Kg
IP rating: IP20
remote controller: fixed wire
remote controller wire length: 3 m
dimensions: 370 x 220 x 240 mm
weight: 5 kg
Products that could interest you
Wikipedia
All rights reserved © 2018 Electrónica Embajadores
400 W Smoke Machine - Fog Effect at Ground Level without Using CO2 - HQSM10010 ("HQSM10010")
HQSM10010, snow, smoke & bubble machines, Shopping snow, smoke & bubble machines, Buying snow, smoke & bubble machines, snow, smoke & bubble machines Shop, snow, smoke & bubble machines Seller, Buy snow, smoke & bubble machines, lighting for show, Shopping lighting for show, Buying lighting for show, lighting for show Shop, lighting for show Seller, Buy lighting for show
Cookies privacy
We use own and third party cookies to facilitate navigation. By continuing with navigation we understand that our
Cookies policy
.