Set of Disco Lights - 3 Units - Works with Battery - VDLPROM13
Ref. ILGA013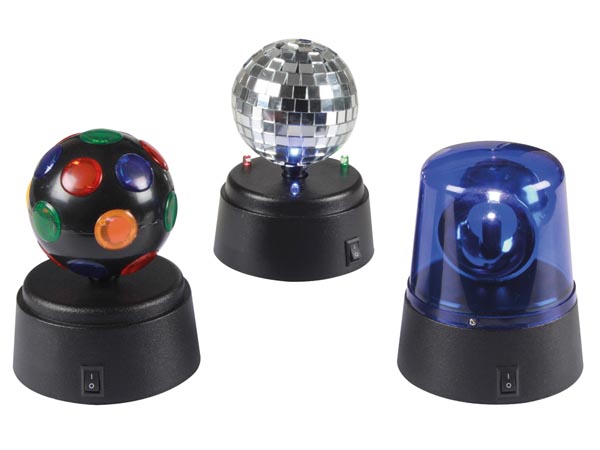 Available
Features
The set contains three small battery-operated light effects for safe parties with friends, as they are not connected to the mains• contents:
disco ball
mirror ball
police light
Specifications
dimensions: 280 x 95 x 125 mm
weight: 404 g
power supply: 3 x 3 AA batteries LR6C (not incl.)
Wikipedia
All rights reserved © 2018 Electrónica Embajadores
Set of Disco Lights - 3 Units - Works with Battery - VDLPROM13 ("VDLPROM13", "espejos","bola de espejos","bola espejos","espejo")
VDLPROM13, espejos,bola de espejos,bola espejos,espejo, set of disco lights, Shopping set of disco lights, Buying set of disco lights, set of disco lights Shop, set of disco lights Seller, Buy set of disco lights, lighting for show, Shopping lighting for show, Buying lighting for show, lighting for show Shop, lighting for show Seller, Buy lighting for show
Cookies privacy
We use own and third party cookies to facilitate navigation. By continuing with navigation we understand that our
Cookies policy
.