Velleman Bundlebar - Mini PAR LED Light Set - 12 a LED COB RGB 9 W - with Tripod - VDPLDJBAR8
Ref. ILFAK01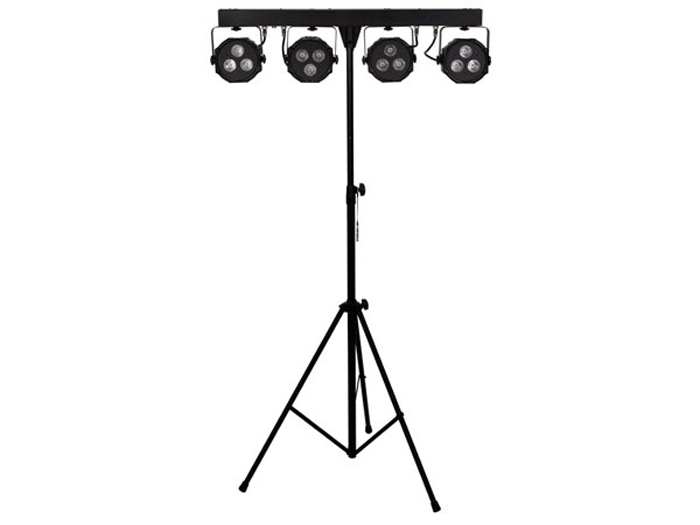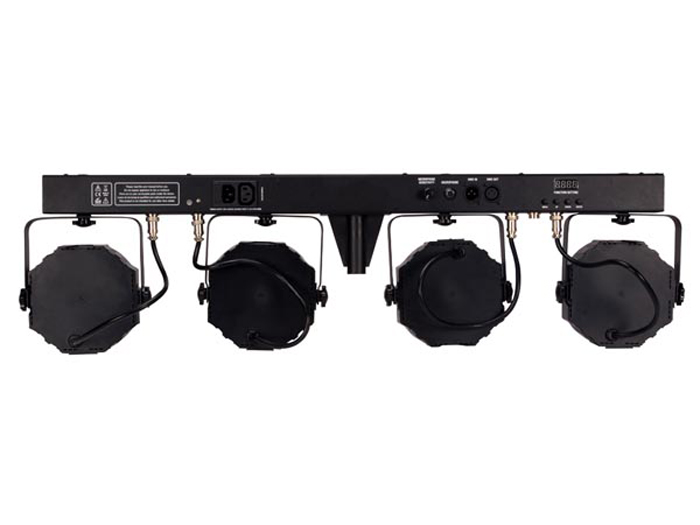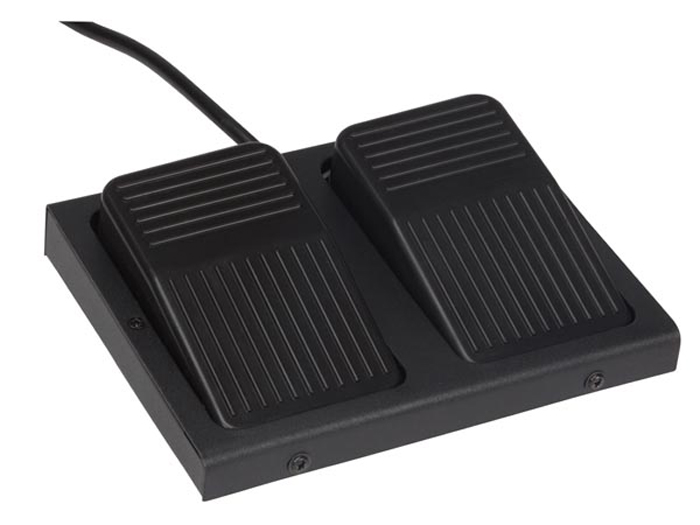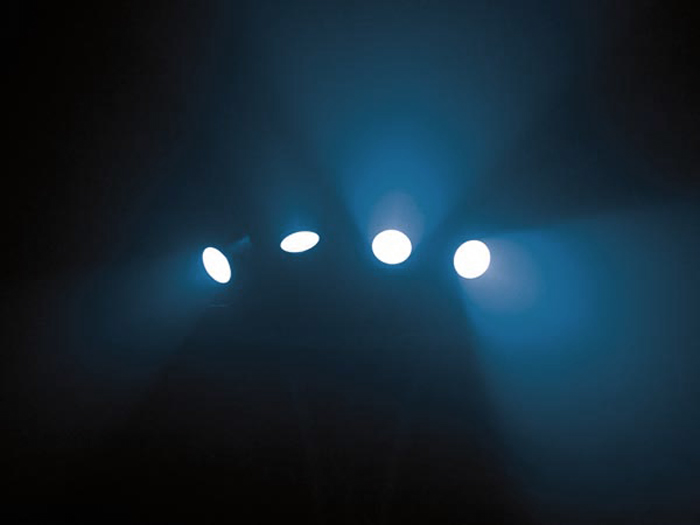 Available
Features
BUNDLEBAR is an all-in-one wash lighting solution designed for mobile entertainers. It produces a full spectrum of light with smooth colour mixing using chip-on-board (COB) technology. Including a tripod, foot switch and carrying bags, it is very easy to set up. Flicker-free video operation with high-frequency LED dimming. Very easy solution for mobile shows as it is easy to control via DMX, stand-alone or the included foot switch.
small wash lighting solution designed for mobile entertainers
smooth output makes these lights perfect for front light applications
suitable for recording (400 Hz)
built-in dimmer curves offer smooth LED fading
DMX control via 3 or 15 channels for simple or advanced controlling

3-channel mode: RGB
15-channel mode: mode, dimmer, shutter, RGB control (separate for each spot)

built-in programs with speed adjustment
sound activated pre-programmed effects
including:

stand (height: 2.15 m) with carrying bag
foot switch with cable
Specifications
power supply: 100-240 V~ 50/60 Hz
power consumption: 50 W
LEDs: 12 x 9 W tri-colour RGB COB LEDs
output:
red: 620 nm/100 lm
green: 520 nm/100 lm
blue: 462 nm/50 lm
beam angle: 15°
DMX control: 3 or 15 ch
dimensions: 910 x 242 x 48 mm
weight: 10 kg
cos &phi,: 0.51
fuse: T1A 250 V
temperature:
power factor: test
Wikipedia
All rights reserved © 2018 Electrónica Embajadores
Velleman Bundlebar - Mini PAR LED Light Set - 12 a LED COB RGB 9 W - with Tripod - VDPLDJBAR8 ("VDPLDJBAR8", "VDPLDJBAR")
VDPLDJBAR8, VDPLDJBAR, flood lights, buy flood lights, shop for flood lights, lighting for show, buy lighting for show, shop for lighting for show
Cookies privacy
We use own and third party cookies to facilitate navigation. By continuing with navigation we understand that our
COVID-19
WE OPEN THE PHYSICAL STORE ON MAY 11
Phase 0: We have decided to reopen taking all security measures. The customer service hours will be normal. You can check here.
The maximum capacity in the premises is 6 people, groups of 2 or more people are not allowed.
A maximum of 3 public service posts are set, with 2 m of separation between them and there are separation with the public, an ozone generation team, all our operators will wear safety PPE and the use of hydroalcoholic gel is offered at the entrance of the premises. It is recommended that they come with mask protection and gloves. Self-service is not allowed: NO SELF-SERVICE

Cookies policy.