Velleman Moon Flower Laser - Moon Flower Laser 54 RGB LEDs + Strobe 12 White LEDs - HQLE10024
Ref. ILCE324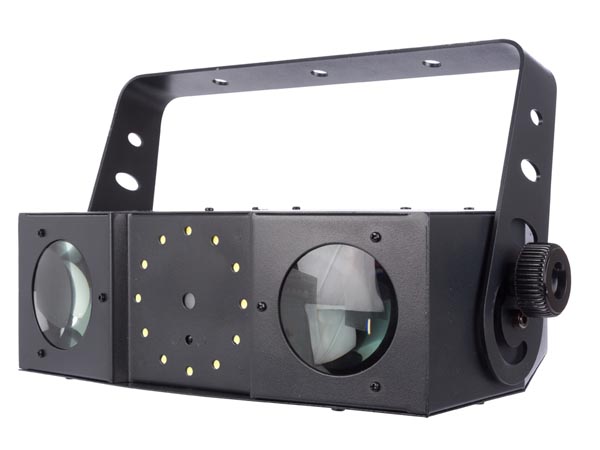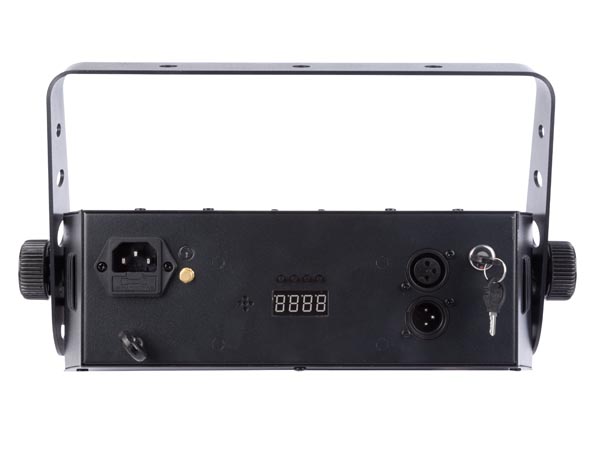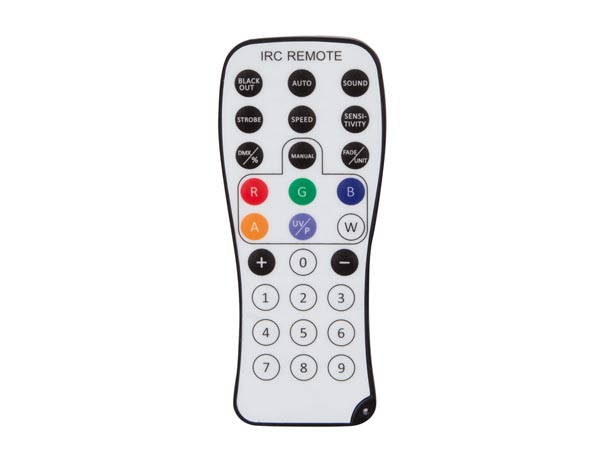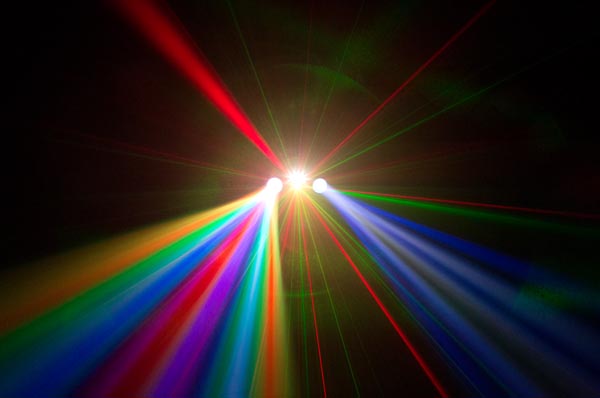 Available
Features
This 3 in 1 effect combines a moon flower with a laser and strobe. Easy to control in various pre-programmed stand-alone modes, while a 4 or 8 channel DMX modes are available for more professional programming. The DMX modes allow to set the colours, laser effect and strobe pattern, each with speed control. With laser safety key.
can be controlled in stand alone, master-slave or DMX mode (through 4/8 channels)
easy menu setting and control for stand alone mode
IR controller included for easy control in stand alone mode
all LEDs and lasers can be controlled separately in DMX mode
small nicely designed housing, bracket included
low power consumption
Specifications
power supply:
moon flower: 100-240 VAC 50/60 Hz
remote control: 1 x CR2025 (incl).
power consumption: 19 W
LEDs in Device:
moon flower: 66 pcs (18 pcs red, 18 pcs green, 18 pcs blue, 12 pcs white)
strobe: 12 x 1 W SMD white
laser in Device:
2 DMX channel modes (4 / 8):
4 channel mode: colour, strobe, strobe speed, laser control
8 channel control: colour 1, colour 2, strobe, strobe macro, strobe speed, laser control, laser rotation, sound control
dimensions: 380 x 285 x 130 mm
weight: 2.6 kg
Wikipedia
All rights reserved © 2018 Electrónica Embajadores
Velleman Moon Flower Laser - Moon Flower Laser 54 RGB LEDs + Strobe 12 White LEDs - HQLE10024 ("HQLE10024")
HQLE10024, nightclub effect lights, Shopping nightclub effect lights, Buying nightclub effect lights, nightclub effect lights Shop, nightclub effect lights Seller, Buy nightclub effect lights, lighting for show, Shopping lighting for show, Buying lighting for show, lighting for show Shop, lighting for show Seller, Buy lighting for show
Cookies privacy
We use own and third party cookies to facilitate navigation. By continuing with navigation we understand that our
Cookies policy
.