Velleman Astra III - Triple Derby Effect DMX 4 x 3 W RGBW LEDs - VDPL403DD
Ref. ILCE319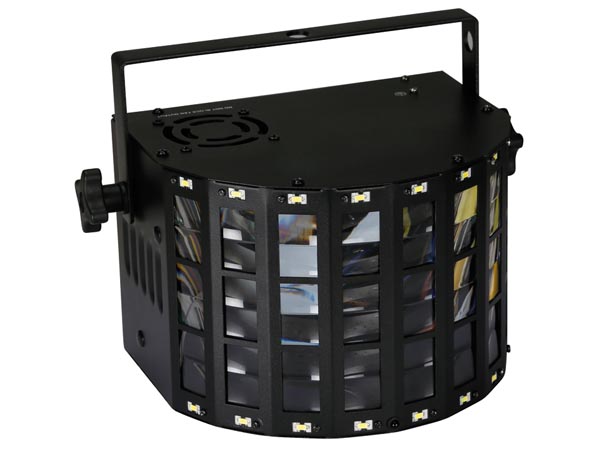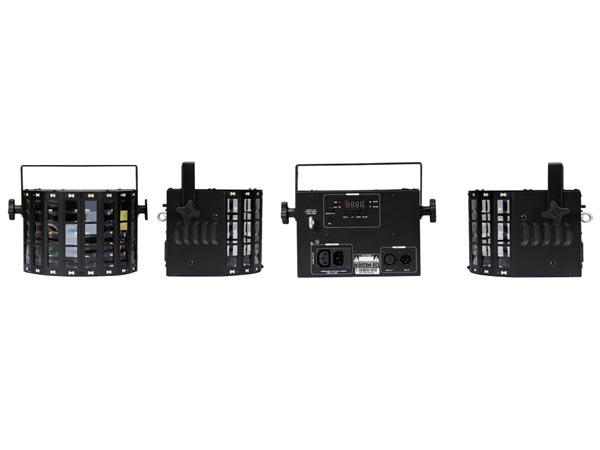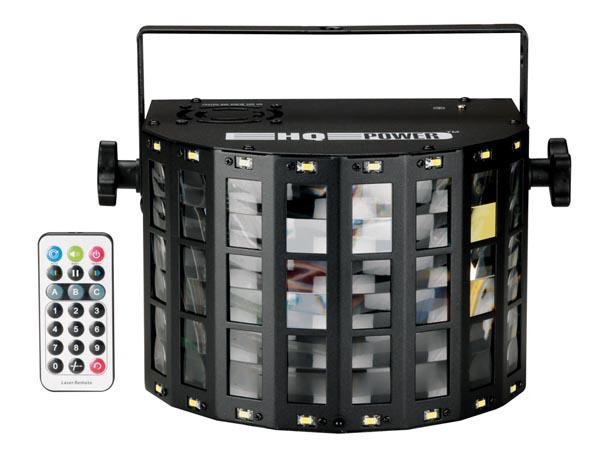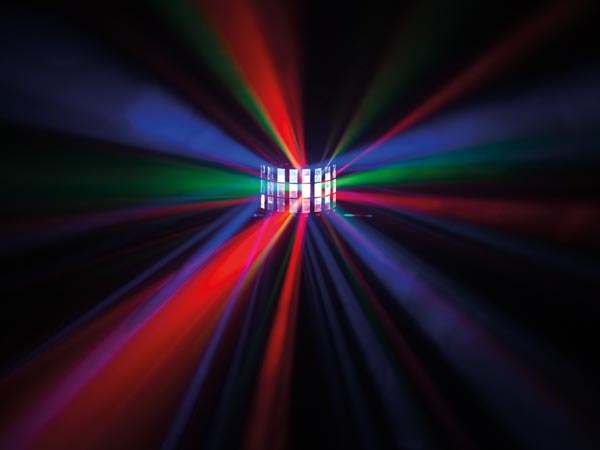 Available
Features
The ASTAR III is a newly developed LED effect. This sound activated light is a modern version of a traditional derby light, shining in a whole new way. The ASTAR III features broader coverage than derby effects twice its size, using sharp, laser-like multicolour beams, shining through 48 optical lenses. This light will punch through nearly any ambient lighting. Dazzling RGBW colour beams cross and rotate, illuminating the whole area in sparkling light.
uses four high power RGBW LEDs
with 6 X 8 groups of professional optical lenses for fine and smooth light spots
192 beams provide rich multicolour effect
350 degree rotation effect
digital Display control panel, DMX control, power linkable
Specifications
power supply: 100-240 V 50/60 Hz
power consumption: 28 W
DMX channels: 1 or 4 channel mode
DMX in- and output: 3-pin XLR
number of LEDs: 4 x 3 W RGBW + 16 x 0.5 W (strobe effect)
dimensions: 190 x 258 x 182 mm
weight: 2 kg
remote control (incl.)
Wikipedia
All rights reserved © 2018 Electrónica Embajadores
Velleman Astra III - Triple Derby Effect DMX 4 x 3 W RGBW LEDs - VDPL403DD ("VDPL403DD")
VDPL403DD, nightclub effect lights, buy nightclub effect lights, shop for nightclub effect lights, lighting for show, buy lighting for show, shop for lighting for show
Cookies privacy
We use own and third party cookies to facilitate navigation. By continuing with navigation we understand that our
COVID-19
WE OPEN THE PHYSICAL STORE ON MAY 11
Phase 0: We have decided to reopen taking all security measures. The customer service hours will be normal. You can check here.
The maximum capacity in the premises is 6 people, groups of 2 or more people are not allowed.
A maximum of 3 public service posts are set, with 2 m of separation between them and there are separation with the public, an ozone generation team, all our operators will wear safety PPE and the use of hydroalcoholic gel is offered at the entrance of the premises. It is recommended that they come with mask protection and gloves. Self-service is not allowed: NO SELF-SERVICE

Cookies policy.