Velleman K8200 - 3D Printer for PLA and ABS
Ref. I3IM8200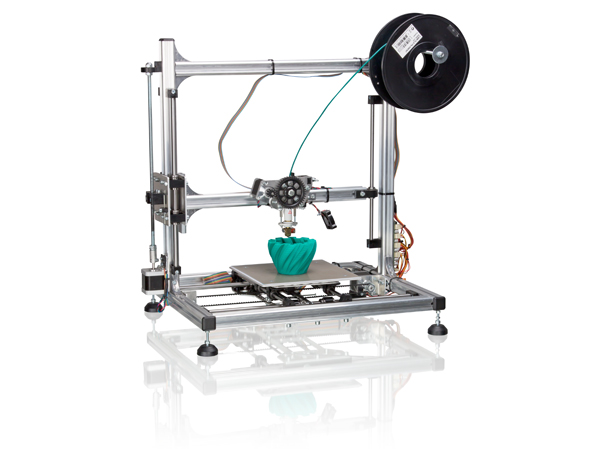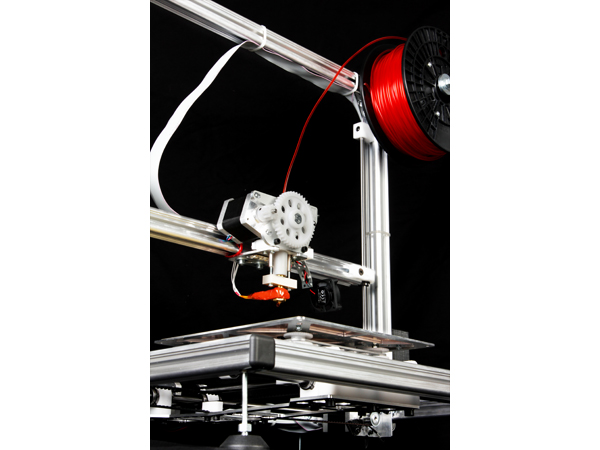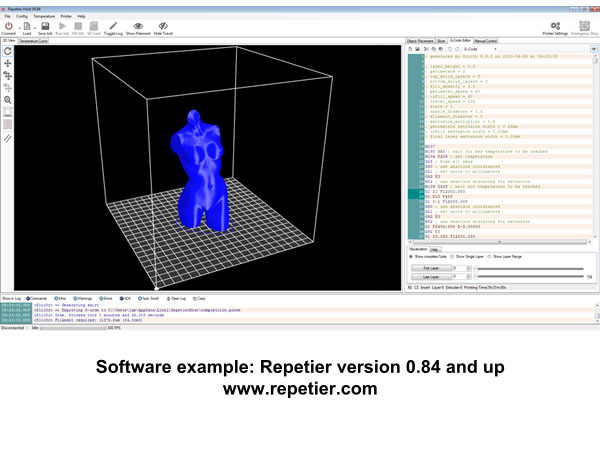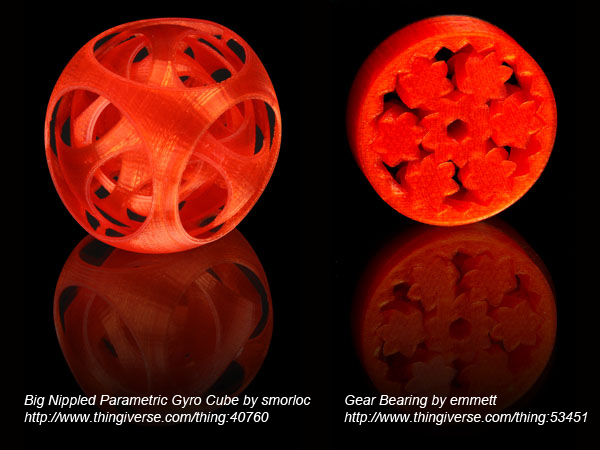 Available
Features
It is a 3D printer to create objects of max. 20 x 20 x 20 cm using PLA or ABS filament (3mm plastic thread). It is a very fast, reliable and accurate printer even when printing at high speed. The K8200 is compatible with all free RepRap software and firmware. It has aluminum profiles and is easy to install. In addition, you can modify it to your liking. Delivered with hot bed.
Specifications
linear ball bearings: 8 and 10 mm (0.314" and 0.393")
technology: FFF (Fused Filament Fabrication) for PLA and ABS
power supply: 15 Vdc / 6,6A max.
connection: FTDI USB 2.0 to Serial
dimensions of printable area: 20 x 20 x 20cm / 7.87 x 7.87 x 7.87"
typical printing speed: 120 mm/s
heated bed: max. temperature 60°C
maximum print speed: 150 to 300 mm/s (depending on the object to be printed)
extrusion nozzle: 0.5 mm
extrusion thermistor: NTC 100K
extruded aluminum profiles: 27.5 mm / 1.08" wide
movement: 4 NEMA 17 stepper Motors
resolution:
nominal mechanical resolution:

X and Y: 0.015 mm / 590.55 µin (smallest step the printing plate can move in the X and Y direction)
Z: 0.781 µm / 30.74 µin(smallest step the printing plate can move in the Z direction)

nominal printing resolution:

Wall thickness (X,Y): 0.5 mm / 0.019"
Layer thickness (Z): 0.20 - 0.25 mm / 0.0078 - 0.0098"
dimensions:
width: 50cm / 19.7"
depth: 42cm / 16.5"
height: 62cm / 24.4"
weight: 9Kg / 19.84lbs
software: Repetier version 0.84 and up www.repetier.com
included: 5m PLA black sample
Developed in collaboration with Futura Group srl
Wikipedia
All rights reserved © 2018 Electrónica Embajadores
Velleman K8200 - 3D Printer for PLA and ABS
3d printers, Shopping 3d printers, Buying 3d printers, 3d printers Shop, 3d printers Seller, Buy 3d printers, 3d printing, Shopping 3d printing, Buying 3d printing, 3d printing Shop, 3d printing Seller, Buy 3d printing
Cookies privacy
We use own and third party cookies to facilitate navigation. By continuing with navigation we understand that our
COVID-19
WE OPEN THE PHYSICAL STORE ON MAY 11
Phase 0: We have decided to reopen taking all security measures. The customer service hours will be normal. You can check here.
The maximum capacity in the premises is 6 people, groups of 2 or more people are not allowed.
A maximum of 3 public service posts are set, with 2 m of separation between them and there are separation with the public, an ozone generation team, all our operators will wear safety PPE and the use of hydroalcoholic gel is offered at the entrance of the premises. It is recommended that they come with mask protection and gloves. Self-service is not allowed: NO SELF-SERVICE

Cookies policy.