Security Metal Detector - CS10MD2
Ref. ED21999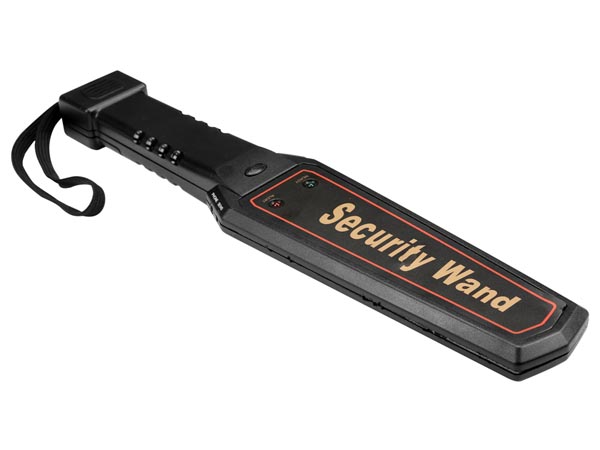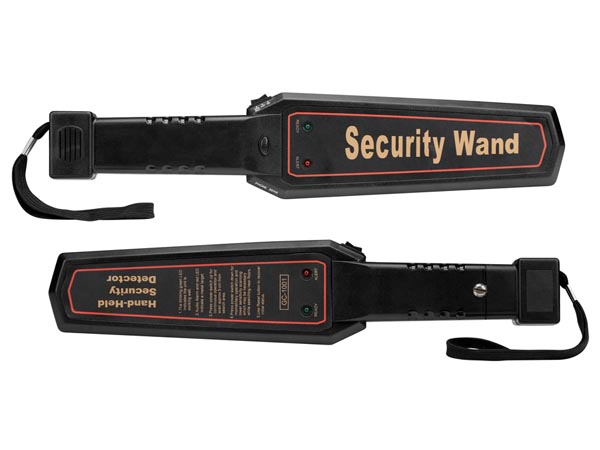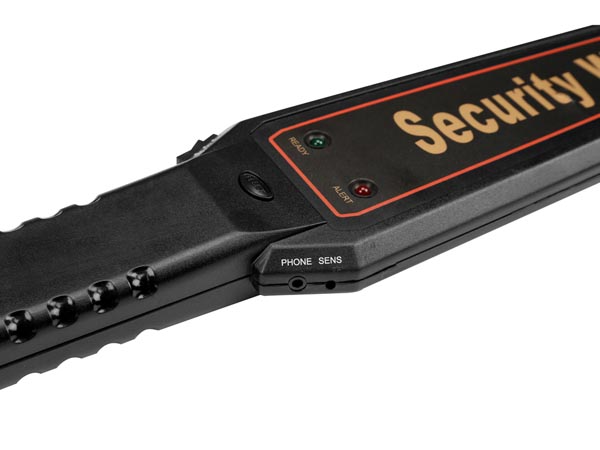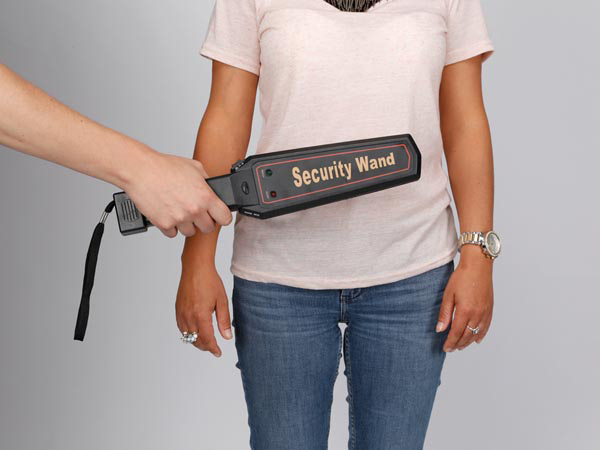 Sold out. Soon it will be available again.
Features
The CS10MD2 is a high-quality handheld metal detector designed to meet the requirements of the security industry. Typical applications include: body search for offensive weapons, airport and border security, checking parcels and letters for metal objects and searching locations in general for concealed metal objects.
indication: audio alert and red LED alert. Audio tone changes as the metal size changes.
silent operation: connect the earphones to the detector for silent operation
blink: when the unit is working properly, the blink indicator flashes
normal and low sensitivity modes
low battery indication
headphone jack
Specifications
headphone jack: 3.5 mm
operating frequency: 50 kHz ± 10% (sine wave)
sensitivity: >= 5 cm (for a 50 eurocent coin)
operation Current: < 50 mA
operation voltage: 7.2 V to 9 V
operating temperature: 0°C to +40°C
power supply: 1 x 9 V battery (not incl.)
dimensions: 430 x 82 x 51 mm
weight: 350 g
Wikipedia
All rights reserved © 2018 Electrónica Embajadores
Security Metal Detector - CS10MD2 ("CS10MD2", "CS-10","CS10")
CS10MD2, CS-10,CS10, metal detectors, Shopping metal detectors, Buying metal detectors, metal detectors Shop, metal detectors Seller, Buy metal detectors, consumer electronics, Shopping consumer electronics, Buying consumer electronics, consumer electronics Shop, consumer electronics Seller, Buy consumer electronics
Cookies privacy
We use own and third party cookies to facilitate navigation. By continuing with navigation we understand that our
Cookies policy
.