Metal Detector - VTMVS2
Ref. ED21002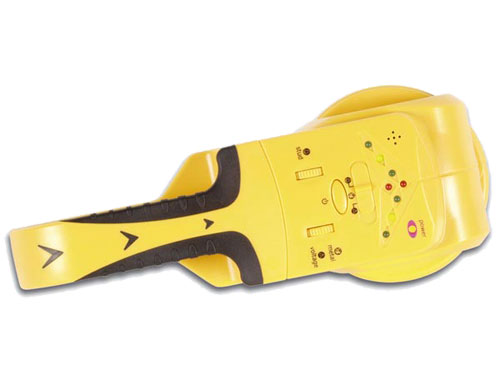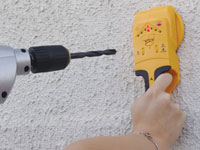 Available
Features
This detector emits electronic signals to pinpoint the nearly exact position of live AC wires, wooden or metal joints and studdings through drywall, concrete and other common wall materials. Once the edges of the target have been detected, the VTMVS2 emits audio and visual signals (LED display). The centre of the target surface is easy to find, as the frequency of the signals is highest in the centre of that surface. The VTMVS2 will find the centre of wooden or metal beams or live wires up to a depth of 2cm ±0.3cm.
Specifications
power supply: 1 x 9V battery 6LR61, 6LR61C or 6LR61SC (not incl.)
water-resistant
operating temperature: -10°C to +50°C
dimensions: 223 x 92 x 45mm
weight (with battery): 250g
(For quantity order over 4 pìeces)

-10.08

%

19.60

€
Wikipedia
All rights reserved © 2018 Electrónica Embajadores
Metal Detector - VTMVS2 ("VTMVS2", "ewd01","EWD01","wtmvs2")
VTMVS2, ewd01,EWD01,wtmvs2, metal detectors, Shopping metal detectors, Buying metal detectors, metal detectors Shop, metal detectors Seller, Buy metal detectors, consumer electronics, Shopping consumer electronics, Buying consumer electronics, consumer electronics Shop, consumer electronics Seller, Buy consumer electronics
Cookies privacy
We use own and third party cookies to facilitate navigation. By continuing with navigation we understand that our
Cookies policy
.