Ewent EW1190 - Mobile Charger - Wireless Charging Pad
Ref. BA2A965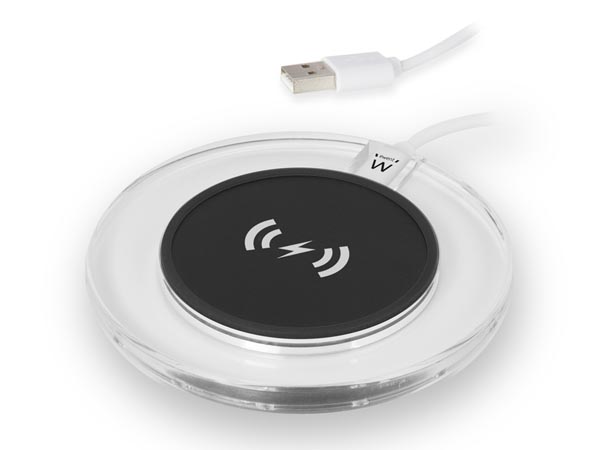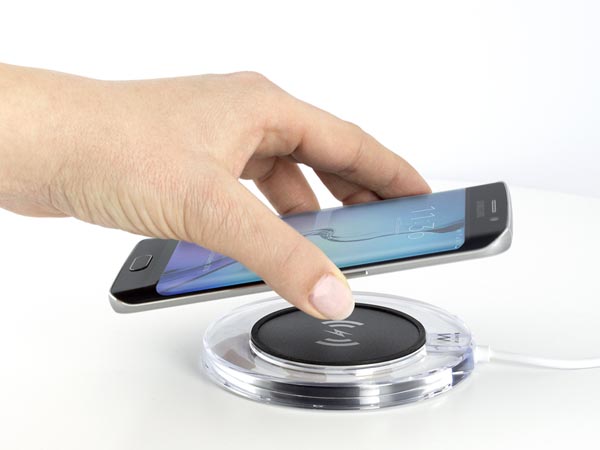 Sold out. Soon it will be available again.
Features
Charge your smartphone wirelessly with the stylish EM1190 universal wireless charging pad with Qi support. Just place your smartphone with Qi support on the pad and your smartphone will start charging instantly. Is your phone ringing? Pick it up from the charging pad and it is ready to use. Place the smartphone on the charger again to re-activate the charging. The built-in indicator shows the charging status. The rubber surfaces ensures the good placement of the smartphone. The EM1190 comes with an micro USB cable.
experience the freedom of wireless charging
suitable for Qi smartphones
charging indicator
including micro USB charging cable
compact and stylish design
for all questions or technical issues, see:

Eminent: www.eminent-online.com
Ewent: www.ewent-online.com
Specifications
input: 5 V 1 A
output: 5 V 1 A
charging led: blue
Color: black / transparent
dimensions (W x H x D): 100 x 10 x 100 mm
cable length: 1 m
Wikipedia
All rights reserved © 2018 Electrónica Embajadores
Ewent EW1190 - Mobile Charger - Wireless Charging Pad
battery, charger, accumulators, battery pack, battery chargers, Shopping battery chargers, Buying battery chargers, battery chargers Shop, battery chargers Seller, Buy battery chargers, batteries & chargers, Shopping batteries & chargers, Buying batteries & chargers, batteries & chargers Shop, batteries & chargers Seller, Buy batteries & chargers
Cookies privacy
We use own and third party cookies to facilitate navigation. By continuing with navigation we understand that our
Cookies policy
.