100 V, 5.25" Line Loudspeakers with White Grill - Double Cone
Ref. AL41L05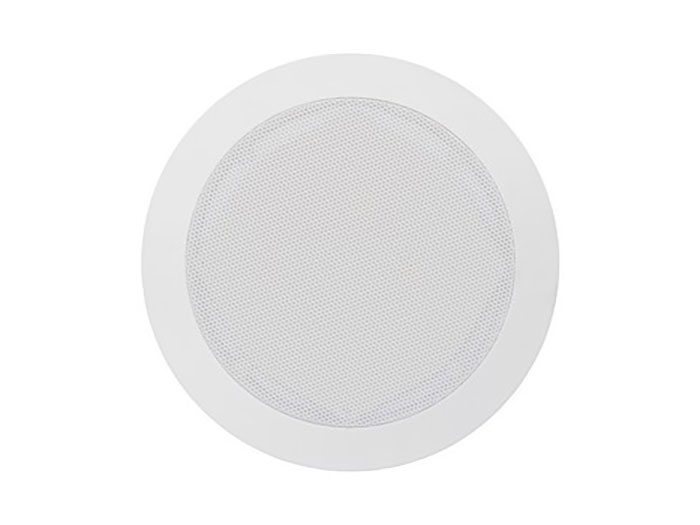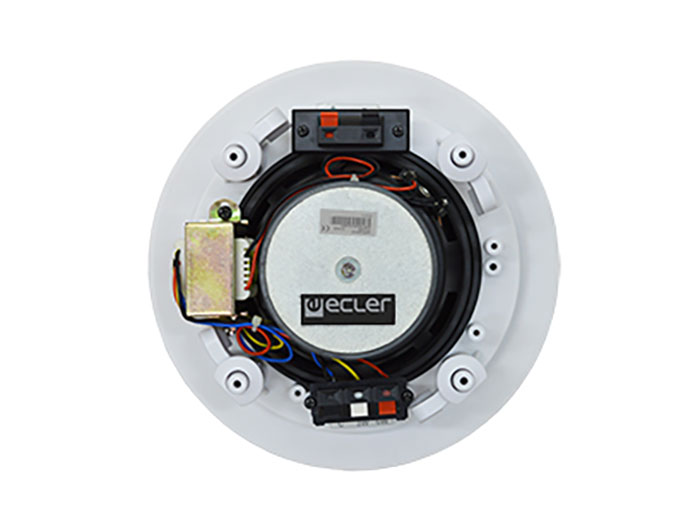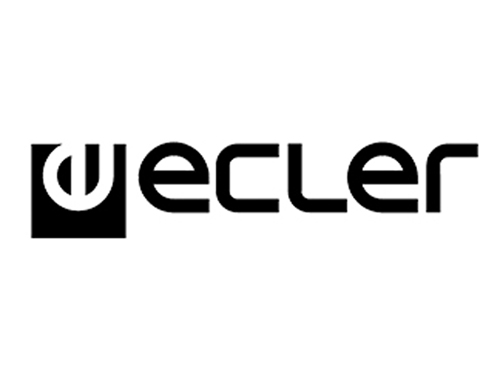 Available
Features
Double cone loudspeakers with low impedance input (8 ohms) or 100 V line
70 V or 100 V In Line you can select two powers: 3 or 6 W
Easy installation
Hidden screws
You can remove the grid to paint
Specifications
Two-way speaker, includes a 5.25" Woofer and 0.75" Tweeter
RMS output power: 20 W
Maximum power: 40 W
70/100 V and 8 ohm input
Online 100V selectable: 3/6 W
Speaker: 5.25"
Frequency response: 120 Hz .. 20 KHz
Sensitivity greater than 88 dB
External dimensions (diameter and depth): 202 x 65 mm
Diameter of the drill: 164 mm
Net weight: 1.0 Kg
(For quantity order over 10 pìeces)

-10.00

%

32.13

€
Products that could interest you
Wikipedia
All rights reserved © 2018 Electrónica Embajadores
100 V, 5.25" Line Loudspeakers with White Grill - Double Cone ("spe-140/ws","spe140","spe-140/b","spe140")
spe-140/ws,spe140,spe-140/b,spe140, speaker, loudspeaker, loud-speaker, ceiling loudspeaker, Shopping ceiling loudspeaker, Buying ceiling loudspeaker, ceiling loudspeaker Shop, ceiling loudspeaker Seller, Buy ceiling loudspeaker, speakers, Shopping speakers, Buying speakers, speakers Shop, speakers Seller, Buy speakers
Cookies privacy
We use own and third party cookies to facilitate navigation. By continuing with navigation we understand that our
COVID-19
WE OPEN THE PHYSICAL STORE ON MAY 11
Phase 0: We have decided to reopen taking all security measures. The customer service hours will be normal. You can check here.
The maximum capacity in the premises is 6 people, groups of 2 or more people are not allowed.
A maximum of 3 public service posts are set, with 2 m of separation between them and there are separation with the public, an ozone generation team, all our operators will wear safety PPE and the use of hydroalcoholic gel is offered at the entrance of the premises. It is recommended that they come with mask protection and gloves. Self-service is not allowed: NO SELF-SERVICE

Cookies policy.