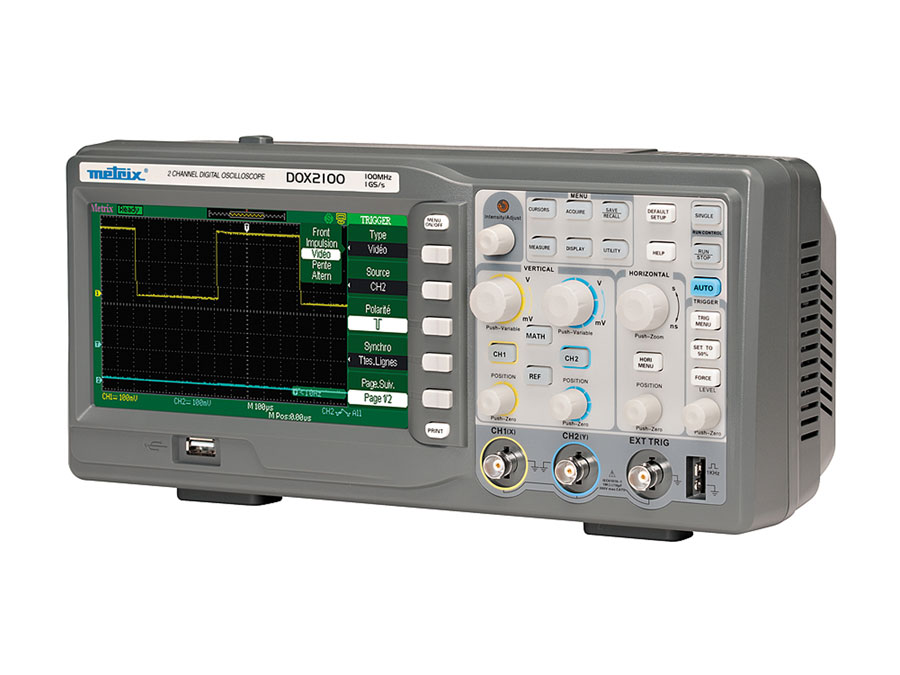 3 new models: 2 x 25 MHz, 2 x 40 MHz and 2 x 100 MHz METRIX® extends its range of benchtop oscilloscopes with 3 new 2-channel models: 25 MHz, 40 MHz and 100 MHz. The display and resolution are They have optimized on a large 7-inch screen and a memory depth of up to 2 Mpoints. The DOX 2000 series offers all the functions of a classic oscilloscope with simple and evolved triggers, different types of acquisition, automatic measurements and cursors, mathematical functions and FFT in real time to perform all its analyzes.
All rights reserved © 2018 Electrónica Embajadores
METRIX® Oscilloscopes Series DOX 2000
Electronics, Electronics store, Electronics Store Online, Online Electronics, Electronic Online Store, Arduino, Arduino Sale, Sale Shields, Shields, Electronic Components, Electronic Components Store, Sale Electronic Components
Cookies privacy
We use own and third party cookies to facilitate navigation. By continuing with navigation we understand that our
COVID-19
WE OPEN THE PHYSICAL STORE ON MAY 11
Phase 0: We have decided to reopen taking all security measures. The customer service hours will be normal. You can check here.
The maximum capacity in the premises is 6 people, groups of 2 or more people are not allowed.
A maximum of 3 public service posts are set, with 2 m of separation between them and there are separation with the public, an ozone generation team, all our operators will wear safety PPE and the use of hydroalcoholic gel is offered at the entrance of the premises. It is recommended that they come with mask protection and gloves. Self-service is not allowed: NO SELF-SERVICE

Cookies policy.